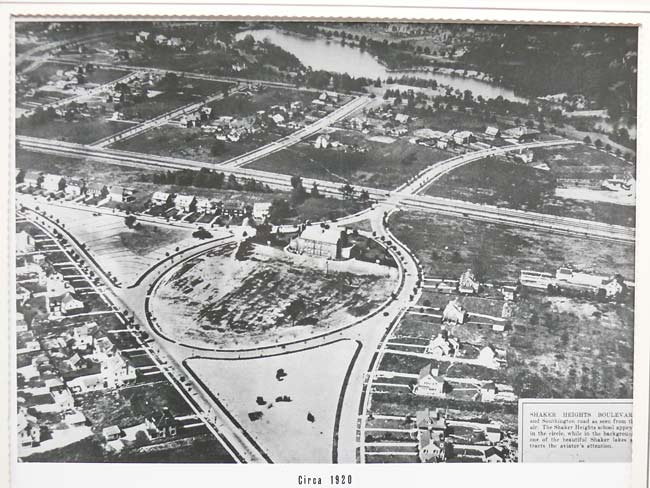 Cleveland suburban sprawl Circa 1920.
Unlike subdivision projects today, the Van Sweringen [1]s put in the infrastructure first, and then the houses were built. Note the Boulevard School (built in 1914, still used today) almost 100 years later. The streets are in, and the Shaker Rapid transit line is too.
This image is from an old black and white which came to a friend of mine via Bob Placek who owned Camera Craft at Shaker Square for many years. Camera Craft became Dodd's.
Inspired by RAG [2], I thought I would add it to the WWW so Google images can find it too.