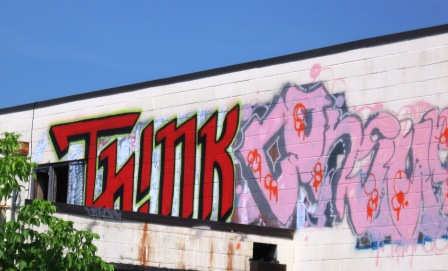 At thirteen, I developed a major crush on one of the skeeziest kids at school. He was a low level drug runner (pot - hence his popularity) and he would brag about his ability to avoid taking baths.
Yeah, it was love. I lived in an affluent suburb of Cleveland. I followed this guy around like a dog. One day, he took me to his hang out. It was the gazebo of a beach house that overlooked Lake Erie. The main house was high above on the cliff, owned by absentee old rich folks who barely spent any time there. The gazebo was littered with condoms and cigarette butts.
To get to the gazebo, we had to ferret our way along a footpath overgrown with grape vines and brambles. I remember avoiding the poison ivy. Did I get my first kiss in that gazebo? No, I had to watch my erstwhile crush smoked cigarettes and brag about his sexual exploits with other girls.
It was a real low point in my life. I was at the cusp of adulthood--neither a girl nor a boy. I am reliving this moment as I finish reading one book, Spidertown [1] by Abraham Rodriguez, and starting another, Clockers [2] by Richard Price. I am trying to remember and understand how teens THINK. It's not pretty.