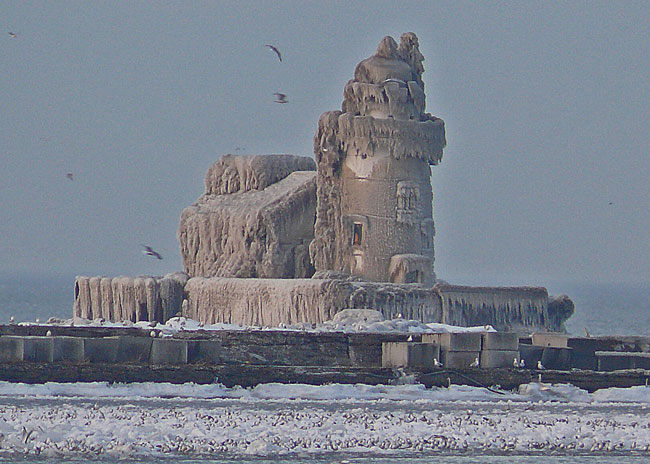 How many tons of ice are on the building? This is the condition that sinks ships [1]. How about wind turbines about 3 miles off of Cleveland? Cleveland is iced. Corrupt too. Happy New Year!
Where else is there a web site with moonlight over sage brush in headlights and a lighthouse encrusted in ice on the home page?
Norm has the sagebrush killer image....very cool.
All perspectives are welcome here.
Variety. Honesty. Integrity. Realneo