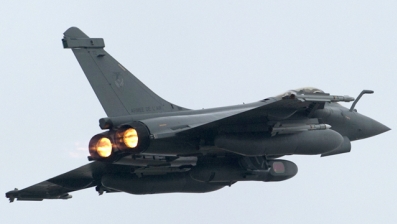 There is another war going on http://www.youtube.com/watch?v=Ps61IKmd1nA&feature=player_embedded#at=53 [2] AND WE ARE IN IT U.S. Launches Cruise Missiles Against Qaddafi's Air Defenses
The U.S. Navy fires the first U.S. Tomahawk cruise missiles against Libyan leader's Muammar al-Qaddafi's air defenses Saturday, a military source tells Fox News. http://www.foxnews.com/world/2011/03/19/france-fires-libyan-military-vehicle/ [3]
German media: French jets hit four of Gaddafis tanks. Libyan rebels shot down a warplane that was bombing their eastern stronghold Benghazi on Saturday, as the opposition accused Moammar Gadhafi's government of defying calls for an immediate cease-fire. (March 19)
Pentagon official: Over 110 Tomahawk missiles from U.S., British ships and submarines struck 20 Libyan targets
http://www.breakingnews.com/seed/ahBicmVha2luZ25ld3Mtd3d3cg0LEgRTZWVkGNbf7AIM/2011/03/19/pentagon-official-over-110-tomahawk-missiles-from-us-british-ships-and-submarines-struck-20-libyan-targets [4]
AND MORE
http://blogs.aljazeera.net/live/africa/libya-live-blog-march-19 [5]
People are dying and we are getting drug into something OUR people are going to be dying for too, and a child plays games.
If any child - high jacks the thread, it too will be deleted, and put up again (going for #3)- a wild pack of dogs are smarter then some people - no compassion for deaths of others, and world events. Just of course she is showing all that - Whew, Betty ____
http://www.jpost.com/MiddleEast/Article.aspx?ID=212882&R=R1&utm_source=twitterfeed&utm_medium=facebook [6]
google more for updates, groan, wars and more wars, when will the PTB learn? Betty

No names called, quote [high jacks the thread, it too will be deleted, and put up again ]
was a fact, and it only applies to those that highjacked the thread last time. They know who they are.
The topic is what it is, and we aren't going to see a repeat of this highjacking futher. Betty ____
PS, Highjacking = Taking over a thread on a message board by taking a part of the original posted topic, twisting it around and "hijacking" the thread itself.
Going off topic - radical departure from the topic of a thread.
Hijacking a thread has more than one purpose, and one of them is to make the captives bite at each other.
How about we add some rule?? Stay on topic . Attempts to hi-jack threads by switching topics or going off topic will be deleted and infractions issued.