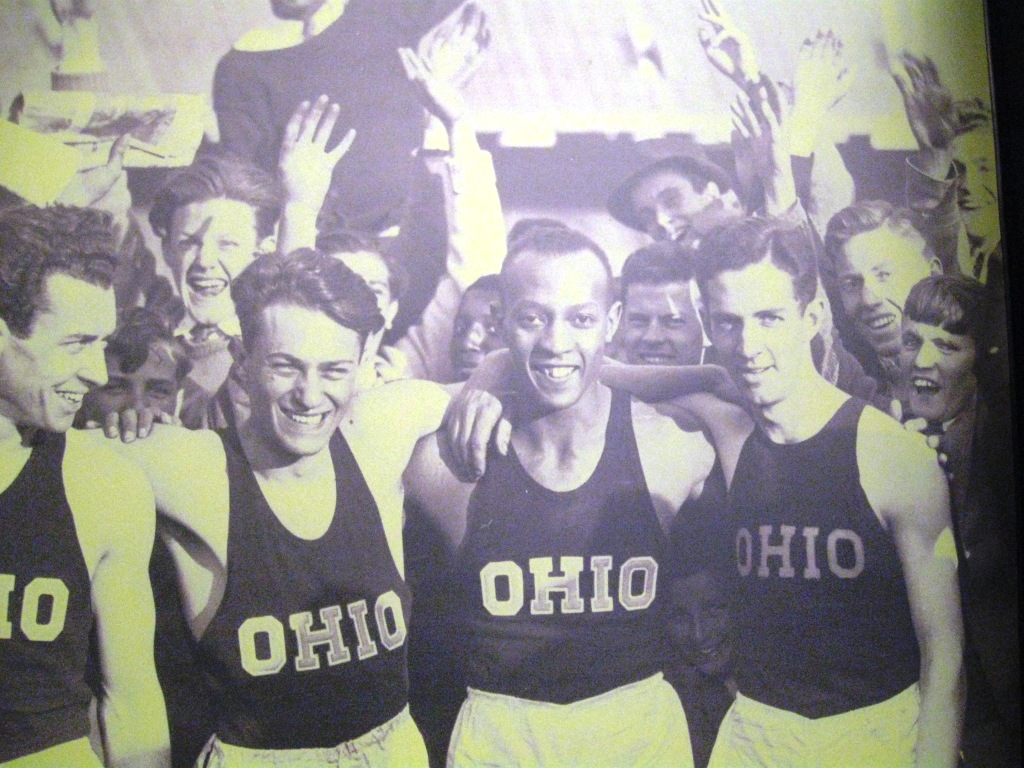 [1]
For the full description [2]:
Some highlights of the Center's research materials include:
Jackie Robinson: correspondence, programs, and funeral materials from Martin Stone's Jackie Robinson files. Stone served as his attorney after Robinson retired from baseball;
The Plain Dealer Historical Archive: an online database providing access to every page of the newspaper from 1845-1991 and allowing sports fans to search for articles on their favorite players and games;
Charles W. Mears scrapbook collection: box scores from one of baseball's first statisticians for games from 1853 to 1941, consisting of 40 scrapbooks, plus books, serials, annuals, and early league constitutions;
Eugene C. Murdock clipping collection: 50 scrapbooks for the period 1910-1976 and fiction, photographs, and around 100 oral history interviews with players from the first half of the twentieth century;
Baseball Fiction: a larger collection of fiction ranging from "dime" novels from 1860-1910, the first American novel describing a baseball game, the first American novel using the word "baseball," the first American novel focused on baseball activities, and the first Canadian novel containing baseball activity;
How-To-Play Baseball Manuals: flip-picture manuals and famous name guides from 1910-1960;
Black Baseball History: photographs of players from 1960-present;
Boxing History: Cleveland Golden Gloves amateur boxing tournament scrapbooks that covers the period from 1929-1961.
CPL is sponsoring free programs for the public in connection with the Pride and Passion exhibition.
Contact the Sports Research Center at 216.623.2860 for more information.
Cleveland Public Library
325 Superior Ave
Cleveland
,
OH
44114
United States
Links:
[1] http://en.wikipedia.org/wiki/Jesse_Owens
[2] http://www.cpl.org/TheLibrary/News/NewsArticle/tabid/109/ArticleId/223/Cleveland-Public-Library-Opens-Areas-First-Sports-Research-Center-Hosts-Special-Pride-Passion-Exhibi.aspx
[3] http://maps.google.com?q=41.500910+-81.691615+%28325+Superior+Ave%2C+Cleveland%2C+OH%2C+44114%2C+us%29