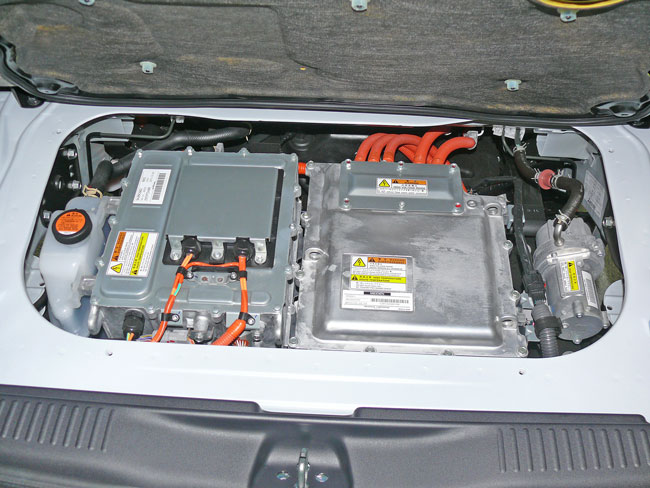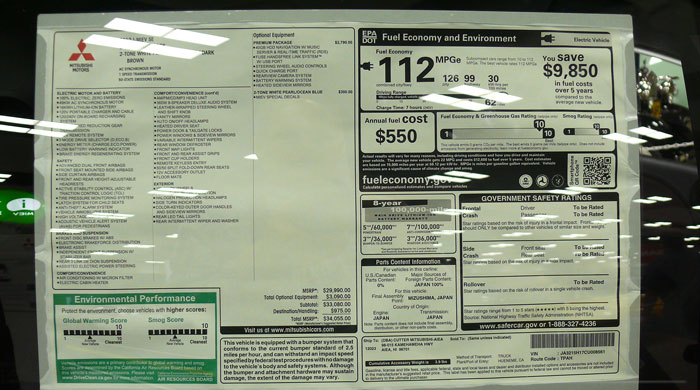 The upper image (taken at a new car show) is the electric power pack which is under the rear trunk floor of the Mitsubishi i-MiEV [1] all electric car.
The sticker price is $34,000.00 - which seems way too much for a metal box on wheels which is equal in size, complexity, and weight to about 8 residential clothes washers - which would sell for not more than $8k.
Why are cars so expensive by the pound?
Links:
[1] http://www.mitsubishicars.com/MMNA/jsp/imiev/12/index.do?flash=overview#/?page=overviewSplash
[2] http://realneo.us/system/files/Mitsubishi-electric-car-power-pack-P1570655.jpg
[3] http://realneo.us/system/files/Mitsubishi-electric-power-pack-car-P1570656.jpg