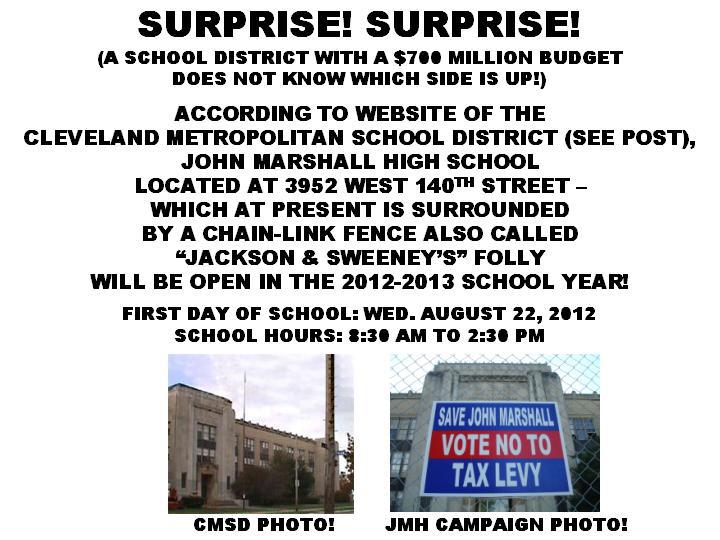 [1]
How bad is the administration at Cleveland Metropolitan Schools?
As kids and parents are now scurrying to identify and plan their routes to and from school, CMSD directs high school 9-12 graders to a building they also propose to senselessly demolish in October.
http://www.cmsdnet.net/Schools/SchoolList/School%20Detail/JohnMarshall.aspx [2]
http://www.cleveland.com/sunpostherald/index.ssf/2012/08/clevelands_john_marshall_high.html [1]
http://www.cleveland.com/opinion/index.ssf/2012/08/cleveland_schools_must_be_clea.html [3]
No directive for 9th grade students planned to be housed in the former Hawthorne elementary school circa 1917 (and sized for elementary students--$$ spent on this school also planned for eventual demolition).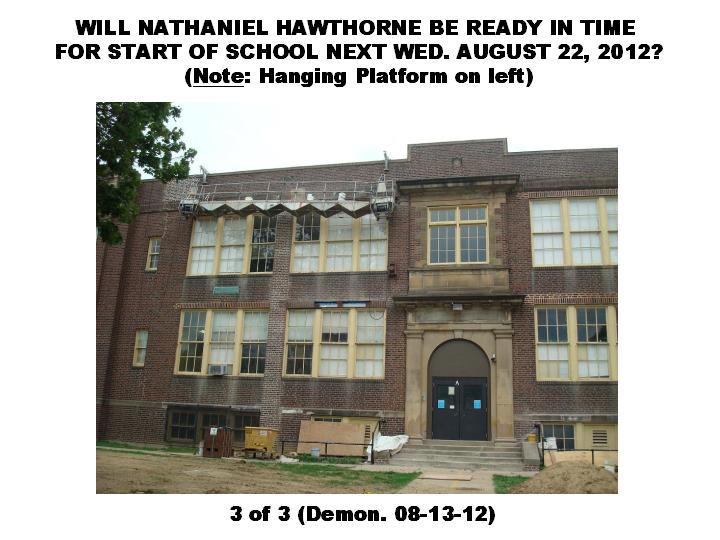 This would all be comical, if this were not the truth. Your tax dollars--call Frank Jackson and Martin Sweeney and demand that the district retain high school operations at John Marshall High School. This is your tax dollar squandered by fools and incompetents.
If you are an attorney who can put an end to this madness, please contact Satindur Puri (216) 251-3978
https://www.facebook.com/#!/groups/160386844035662/ [4]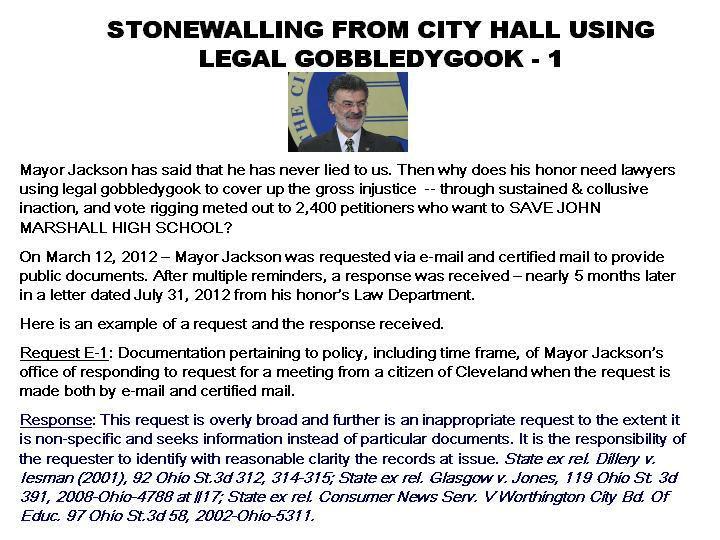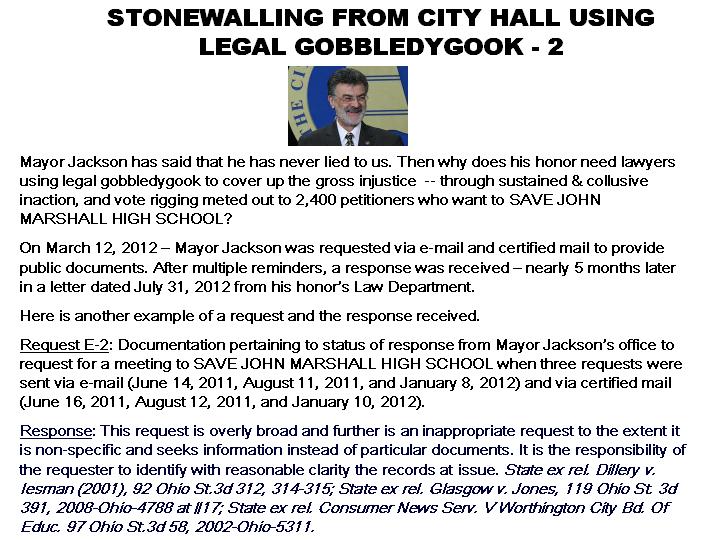 Links:
[1] http://www.cleveland.com/sunpostherald/index.ssf/2012/08/clevelands_john_marshall_high.html
[2] http://www.cmsdnet.net/Schools/SchoolList/School%20Detail/JohnMarshall.aspx
[3] http://www.cleveland.com/opinion/index.ssf/2012/08/cleveland_schools_must_be_clea.html
[4] https://www.facebook.com/#!/groups/160386844035662/
[5] http://realneo.us/system/files/folly.jpg
[6] http://realneo.us/system/files/folly_0.jpg
[7] http://realneo.us/system/files/legal1.jpg
[8] http://realneo.us/system/files/lega2.jpg