the detective said we were lucky that the bullets were hollow point and not solid point because the solid bullets would have gone completely into our home and hit some one and mother was home with home health care at the time and i was home also - no one was caught - although there was a witness - drive by shooting -
i let it be known i carry a gun and i-we were no longer shot at -
once when someone firing a shot gun at me and rusto my canine partner at the time - about 1 am - as i could hear the pellets wiz by - i was a few feet from home ran home - before cell phones - called police and the great 2nd district sent a car within five minutes and caught a male with the shot gun who said he was hunting rabbits and he was charged with discharging a fire arm within city limits - since i didn't see him fire the shot gun at me -
also for years i-we canine partners have been doing volunteer homeland security - neighborhod watch - i'm a united states armed forces veteran and have prevented numorous crimes and helped law enforcement in capturing criminals - wonderful commander keith sulzer 2nd district cleveland police called me our hero - it takes one to know one- keith is a hero -
the only time i had to pull my gun was when me yoga yogi bear and me were across from angels auto repair and towing west 11th and jefferson and a car full about six males stopped and two got out and stated we want that dog gives us that dog and walked towards us -
i noticed both had their hands with the body language that they had guns ready to show - so i showed my gun and said - if you can take this gun from me - you can have yogi - as yogi was also ready to protect himself in case -
its funny - yogi looked at me as to say - would you realy let them take me if they toke your gun -
the preditors moved fast and got back into their car and drove away fast hitting the curb and i never saw that car again -
also once when i was involved with the euphoria nite club 2nd floor part - the old ameriana nite club at about 15th and euclid ave. - late1960's - another long goverment story - will post some time - i mentioned this in previous posts -
one afternoon lunch a group of about 15 hells angels came in and started to harress a college female and male couple from cleveland state that were having lunch -
i asked them to leave and they turned on me yelling screaming profanities threating and backed me into the exit hall way leading to the stairs to the first floor - which i could have escaped -
but the customers - the young couple would be in danger - so i pulled out the british long barrled 6 shot 38 caliber pistol i carried in my waist and i yelled one more step and i will shot -
they would move forward and i would act like and yell i'll shot and they moved back and forth for a few minute - i wasn't truly afraid - but i knew my life was in danger -
i guess because we all are heros at one time or another and this was my time to face the many eyes of death -
the hall way had mirrors on both sides and i would glance and see my self as reality slowed to slow motion and the sounds of them was a slow motion roaring -
which meant i didn't know that i was very close to being murdered like the hells angel bullies were infamous for -
finaly they moved forward as not to stop and i shot one in the leg - they stopped coming forward -
just then the hero cleveland police arrived and saved me and others - as someone called them -
speak about perfect timing - another few seconds i would have been stabbed or shot most likely to death - i never saw a knife or gun - but they were infamous for both -
the were all arrested after witness statements and mine - and the one i shot went to the hospitol -
would i do the same today - no - all things being equal and knowing what i know to day - my sophia canine partner would have warned the hells angels and or attacked them - i would have shot to kill and fired all six shots - and or with todays semi-automatics guns i could have a 15 shot clip - as i was opening the exit door to escape - which the survivers would probably chase me and the couple and other customers could escape -
so a political social spiritual activist etc. - stating truth to power - would i have been murdered without my gun -
would others have been murdered raped robbed beaten that we helped prevent -
at a young 71 i still may be murdered - from some comments on realneo.us coop :) ? -
the real heros in my life are my canine partners - that have warned me of many potential dangerous situations and prevented danger - harm to others -
in israel the real heros are the thousands of canine brothers and sisters that are trained and their natural instinct to attack a bomber terroist etc. - many canines attack to kill without any human request command from a human when they smell detect a bomb etc. -
america will need to rely on canines and other species a lot more to prevent detect murderous things from happening -
and all police and citizens should have access to all the non-lethal weapons that our goverment has and is keeping secret - which is lot -
"society sets up the crime - and the citizen commits it" chinese proverb -
cheers - sophia honey yoga and guy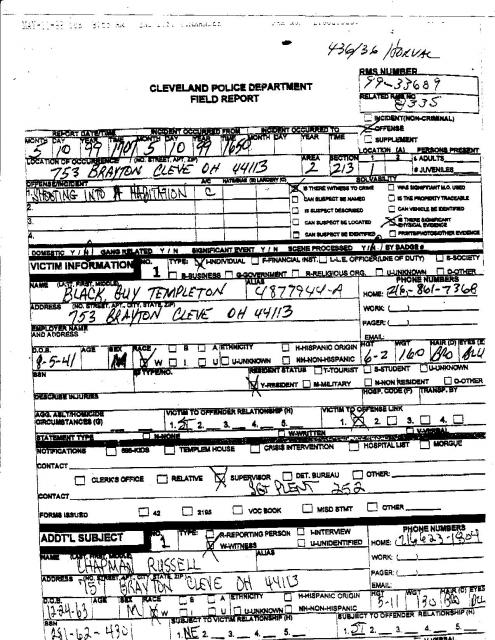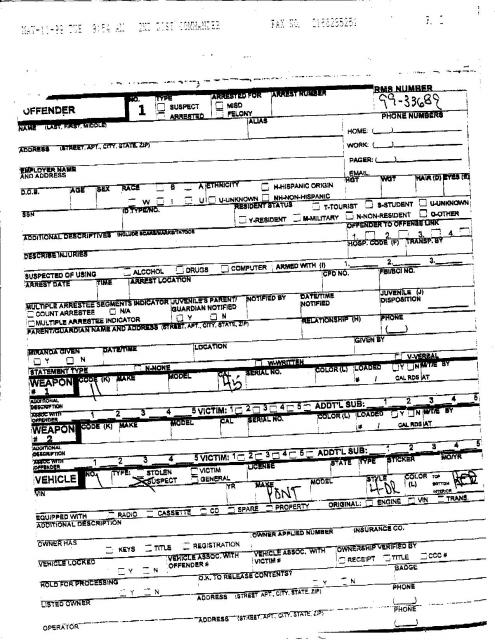 Submitted by Quest-News-Serv... [2] on Sun, 12/16/2012 - 22:34.
ANTI-SPECIESISM:
SPECIESISM:
1. A PREJUDICE OF ATTITUDE OF BIAS TOWARD THE INTERESTS OF MEMEBERS OF ONE'S OWN SPECIES
AND AGAINIST THOSE OF MEMBERS OF OTHER SPECIES.
2. A WORD USED TO DESCRIBE THE WIDESPREAD DISCRIMINATION THAT IS PRACTICED
BY HOMO SAPIENS AGANIST THE OTHER SPECIES.
SAVE OTHER-OUR SPECIES
SOS-FRE
FROM RESEARCH EXPERIMENT
QUEST, MINISTRIES, GUY TEMPELTON BLACK, PASTOR, and (YOGI YOGA BEAR,) SOPHIA HONEY YOGA - SERVICE K-9 (guy's partner)
753 BRAYTON AVE., CLEVELAND, OHIO 44113-4604 USA, V:216.861.7368, F:216.861.7368
UNITED STATES ARMED FORCES VETERAN (VOLUNTEER) PEACE, ANTI-WAR, DEFENSIVE
faith based non-profit corporation no. 389646, 501(c)(3), SINCE 1965,
ADVOCATING FOR A NATIONAL WAR DOGS MEMORIAL
DONATE TO QUEST
http://realneo.us/content/anti-speciesism-quest-ministries-gofundme-plea... [4]
anti-speciesism - Quest, ministries - gofundme - please donate
http://www.gofundme.com/42dq3w [5]
"When I despair, I remember that all through history the way of truth and love has always won. There have been tyrants and murderers, and for a time they seem invincible, but in the end, they always fall — think of it, always." - Mahatma Gandhi
http://www.disclosureproject.com [7]
TRUTH -
EXTRA-TERRESTRIAL