Alonzo Mitchell III is an amazing young-ish man. He looks younger than his 33 years and he is the catalyst for a ground swell of positive energy in CLE. Without foundations, without powerful connections - Alonzo Mitchell III returned to Cleveland with enthusiasm and pride in his hometown. He translated this energy into the marketing juggernaut Ohio Homecoming. [1]
Now, he is getting serious recognition - he was recently featured in TED x CLE (please watch the video) - and, last night, he encouraged his legion of friends and fans (including me :) to join him at the Cleveland City Council meeting. He is discouraged to see the lack of engagement in Northeast Ohio and he can not understand the apathy.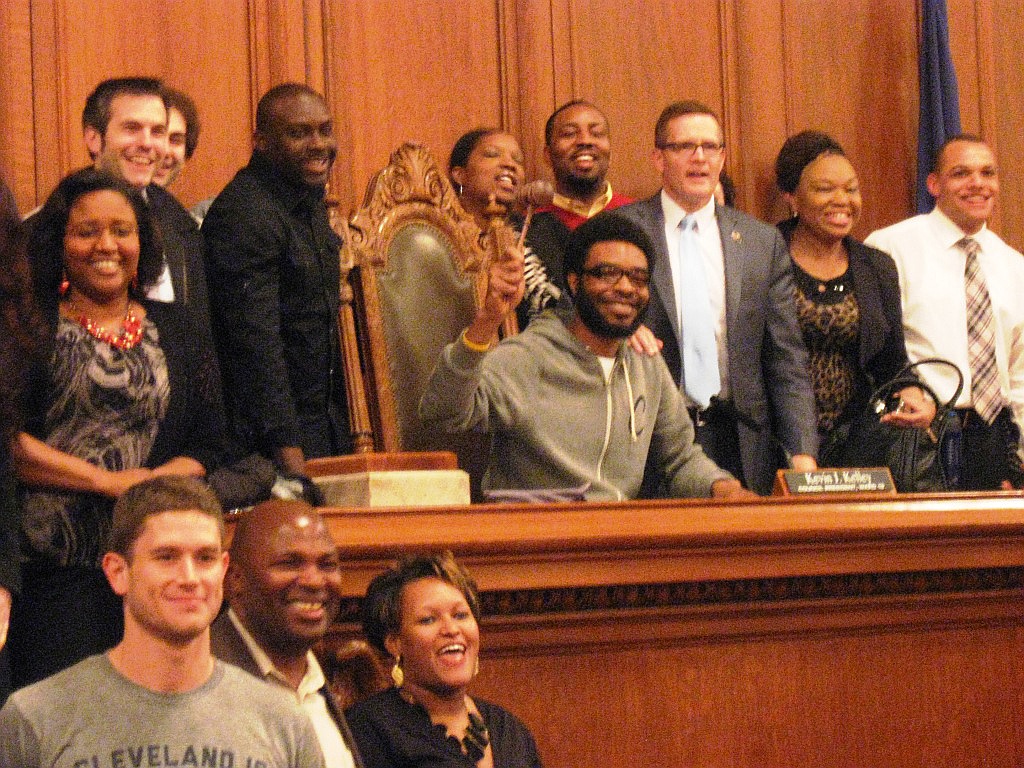 I pray for Alonzo - he is the energy we need in this town. Let's hope he is not brought down by the entrenched machine. I discussed his future with Mansfield Frazier last night. We look for heroes in this town - but we don't want to help with the heavy lifting. Let's all get behind Alonzo - even superheroes need help!