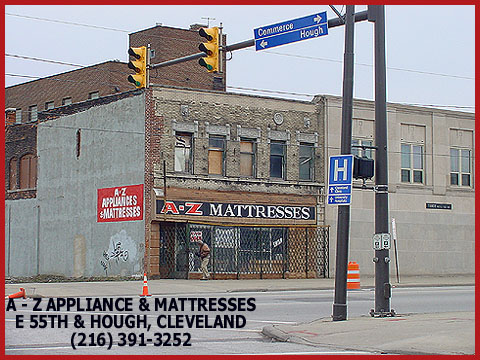 Two years ago our gas clothes drier lost the bearings in several of its plastic drum support rollers - we needed another drier! We could go out to the malls or in to Cleveland.
We decided to put our money were our mouth had been and went in to A-Z Appliances and Mattresses. I asked for a guarantee, and was given a hand written 30 day warranty on a used dryer. We loaded it in the back of my van, and its been working fine ever since. They even let me drop off the old one. They have every type of appliance. They also have a store across the street on E55.
Buying used is a positive step towards sustainability. Buying from non-chain stores in Cleveland puts your money to work where it has the closest nexus to providing opportunity and employment and neighborhood improvement. Vote with your Wallet!