What a beautiful Friday! I rode my bike from my house in lovely Brooklyn Centre [1] at 8:00 a.m and headed out for the towpath. I had intended to have breakfast at my favorite neighborhood place - Sal's Menu restaurant, [2] but I was running late, so I picked up a breakfast burrito at our bike-friendly McDonalds (see rack) and I was ready to roll. I picked up the towpath at Old Harvard and was lucky to be tailed by a younger rider who helped me keep pace with the time I needed to make it to Rockside Rd by 9:00 a.m. I actually boarded the train at 8:52 with a little apprehension about whether I could pull off the entire excursion. But, everything worked according to plan!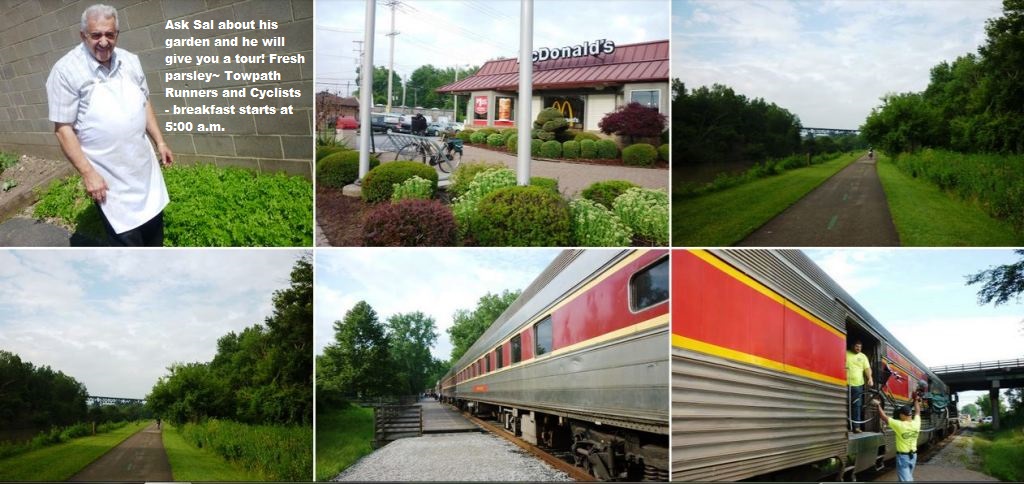 The Bike Aboard train [3] filled up as we headed to Akron. Most passengers (families w/kids) headed South seem to depart the train at Pennisula to then ride their bikes north back to Cleveland. I was one of the few passengers left on board, who went all the way to Akron, but there were passengers in the regular cars (no bikes) who seemed to do this trip with regularity. One older couple from CLE directed me to the loop bus - which is FREE on Fridays - and we were transported by friendly Denita ("Dee) who took me (w/bike) to the Akron Art Museum and the CLE couple to their destination, the Akron Zoo. There are FREE activities EVERY day in Akron and Dee was great guide recommending the Italian Festival and more to her riders http://www.akronohio.gov/cms/summerconcertseries/index.html [4]. (NOTE: Akron Art Museum, I found out, is short walk/ride up hill from the Scenic Railroad stop- it's actually longer to take the steep uphill Towpath Trail into downtown Akron from the stop)
I got to the Akron Art Museum a little before it opened at 11:00 a.m. so I stopped briefly at Akron Public Library [5] across the street (restroom :) - it's a beautiful place to visit, too. Got to spend hour and half at new Akron Art Museum Proof and Staged exhibit- photos that are sure to engage. [6] Met up w/one of the curators and toured the permanent exhibit.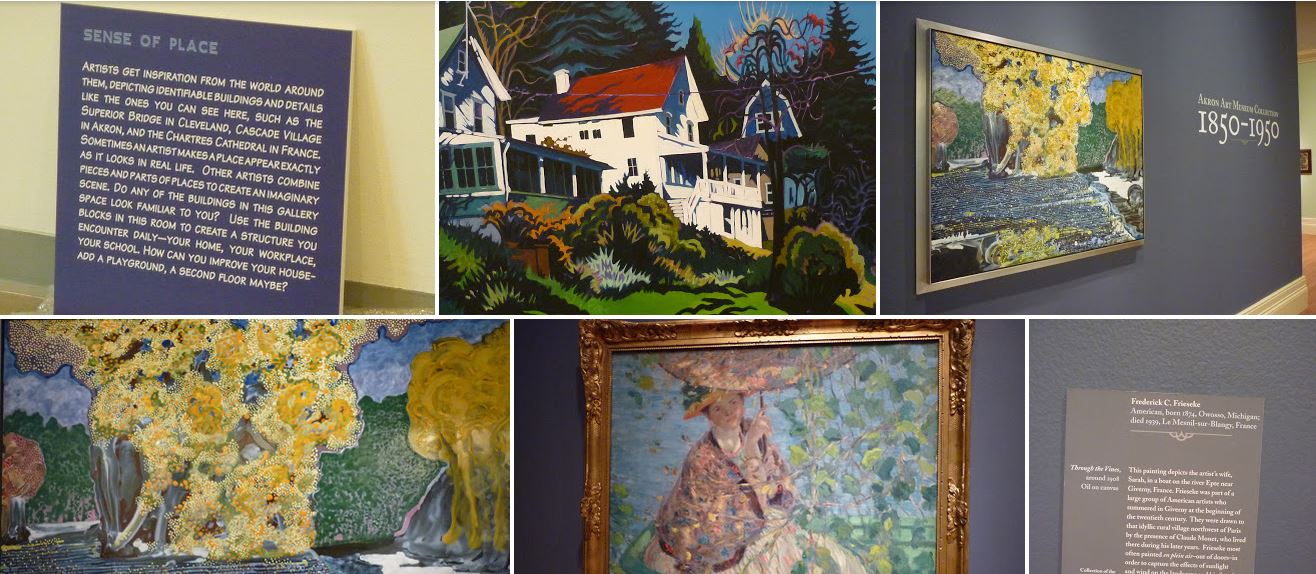 I then rode my bike to Bricco [7]- had lunch and left Akron at 1:30 and rode along Towpath to Botzum, where I arrived 2:30 - with time to spare before the train back to Cleveland at 2:55. On way to Botzum, make sure you stop by the Mustill Store - it's a treasure trove of local history - that almost didn't happen. [8]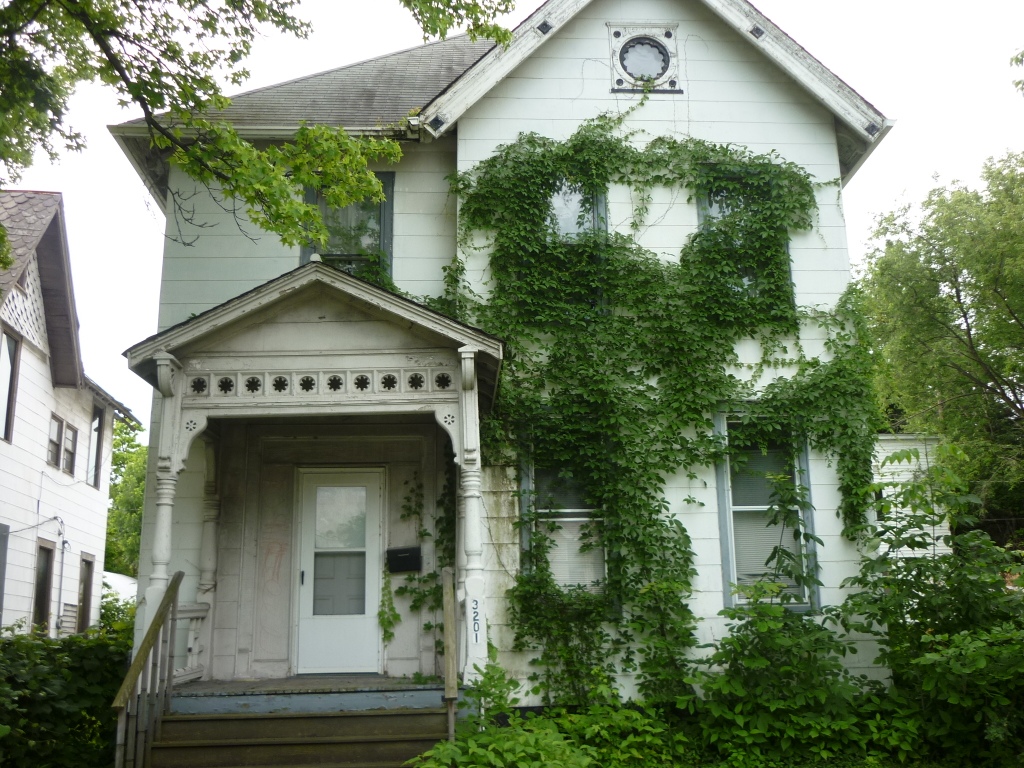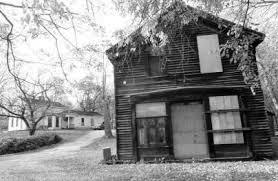 Thankfully, folks in Akron had foresight to preserve this amazing step back in time. I can only hope that leaders in NEO - will see the rationale for saving our Wirth House and Belz House on historic Denison Ave., too. [9]
After arriving back at Rockside, I rode my bike back to Brooklyn Centre and got back to my neighborhood at 5:30 p.m. just in time to enjoy a tall beer ($2.50) at Gino's on Denison Ave.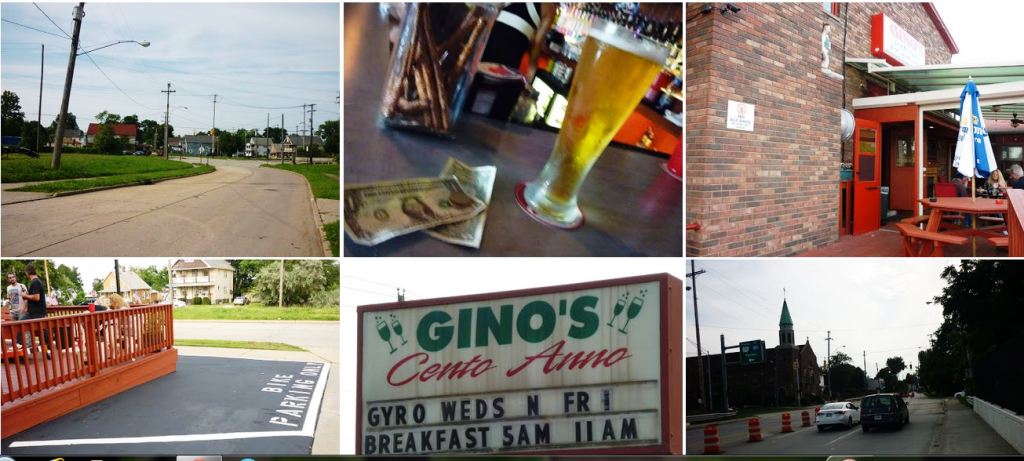 I met many amazing people along the way - mostly from out-of-state. One NJ couple rode amazing 26 miles - and they LOVED the trail. They were staying at Rockside in Independence and have plans to visit Cleveland Rock Hall and Westside Market this weekend, before driving back to NJ. I also met a man from Indiana - with his son and family visiting Akron area on way to Pennsylvania.
So many cool sites to see along the way! Credit to Akron for having a tourism experience that is mapped out for joy from start to finish. I will have more information and photos soon -but click on this for the entire photo tour (including a few short film clips). [10]