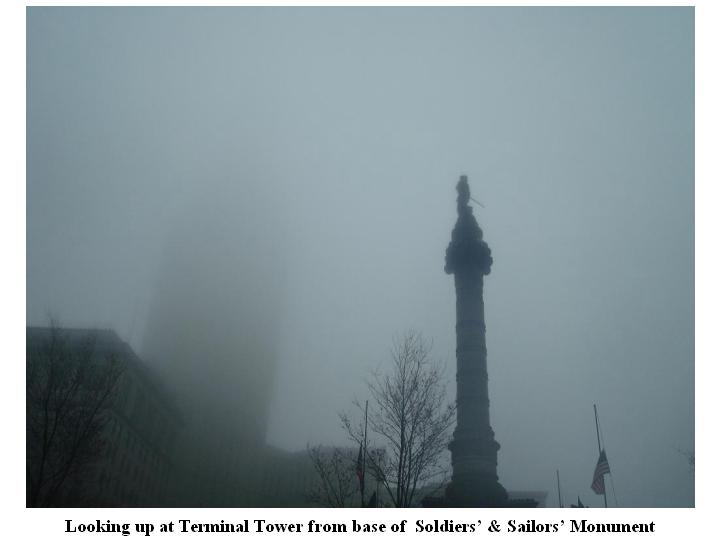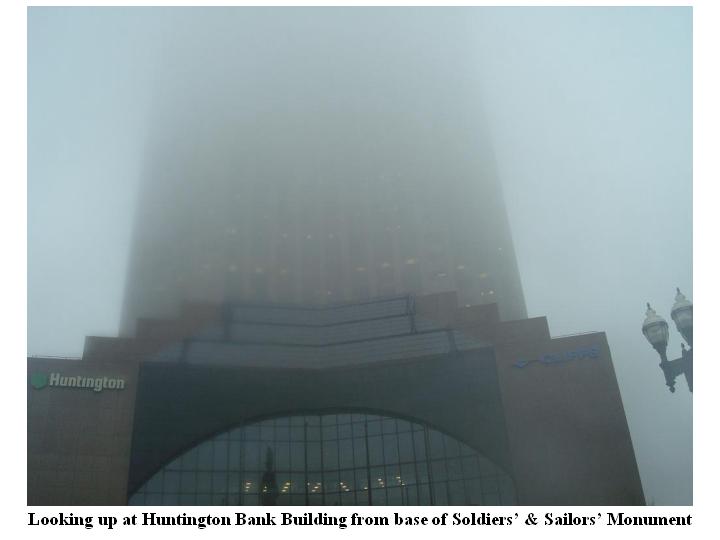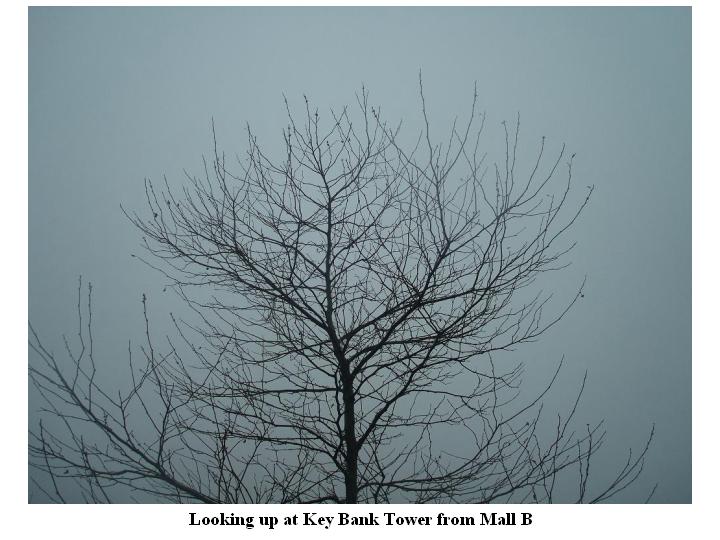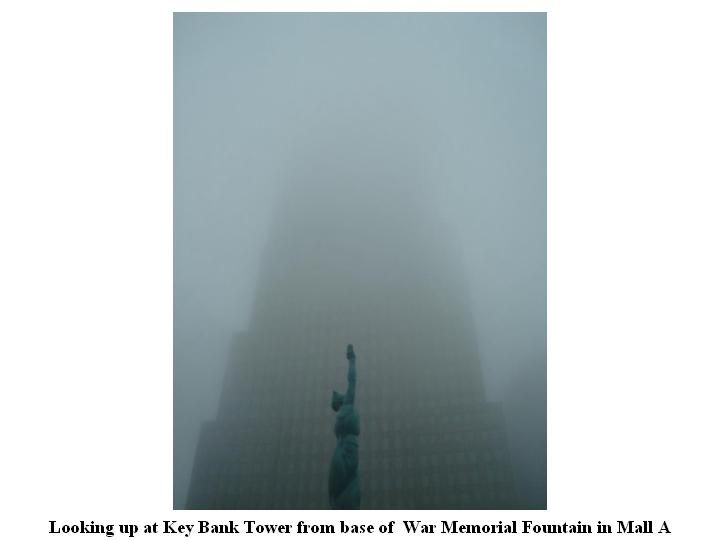 LOST CLEVELAND: DOWNTOWN LANDMARKS LOST IN THE CLOUDS ON A RAINY THURSDAY, MARCH 10, 2016 AFTERNOON
Thursday, March 10, 2016 was a rainy day.
I was downtown – as a lone protester demonstrating outside the Public Auditorium with my Welcome Jimmy Dimora Public Square and Public Square Corruption signs.
Shortly after 2:15 p.m. – it got very cloudy and the clouds totally enveloped downtown's tall buildings.
It appeared as if the tall buildings like Key Bank Tower, Huntington Bank Building, the Terminal Tower, and other had suddenly disappeared.
Links:
[1] http://realneo.us/system/files/Slide1_103.JPG
[2] http://realneo.us/system/files/Slide2_111.JPG
[3] http://realneo.us/system/files/Slide3_96.JPG
[4] http://realneo.us/system/files/Slide4_84.JPG