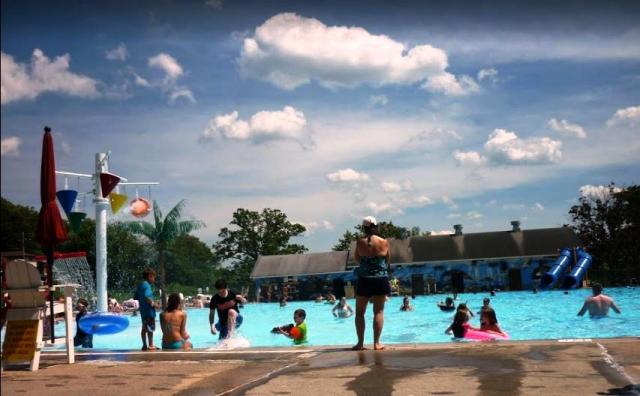 I just got back from my summer, happy place - the Frostburg Pool. I sometimes wonder why I have to travel to find this paradise. Afterall, Cleveland has Lake Erie.
But, I can't seem to relax in Cleveland. I always feel some dread. I hate seeing trash on the streets and abandoned houses. I go to Frostburg, Maryland, and it is clean - there is pride in place. The Frostburg Pool is crystal clear and COLD. Kids are laughing and families are civil towards each other. There is a diving board.
Cleveland is better now that we have a Metropark reservation at Edgewater Park on Lake Erie. I credit the Metroparks for this new society in Cleveland. Our City has never looked better. Let's keep it up and, maybe, I don't have to go to Frostburg to find my blue happy. [2]
How cool is this - a young man from Old Brooklyn recorded his summer memories swimming at the City of Brooklyn Pool (all technically "Old Brooklyn" former Brooklyn Twp).