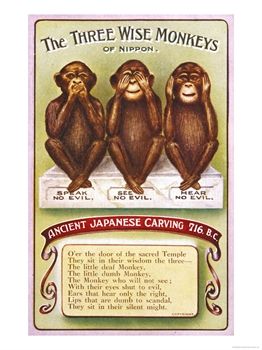 [1]
Statement from Brian J. Cummins
Council Representative, Cleveland City Council Ward 15
Information to-date Regarding Demolition of 2606 Riverside Avenue
Dated: May 22nd, 2007
On Sunday morning, May 20th, 2007, the boarded-up, condemned house located at 2606 Riverside Avenue was demolished in error in what appears to be a case of a new aggressive contractor acting without full authority from the City of Cleveland's Building and Housing Department.
That same day it was confirmed that the new owner of the property (Chuck Pigoni) was not aware of the demolition and was not contacted previously to the demo being executed. Pigoni, purchased the property approximately one month prior.
A representative from the demolition company/contractor, F & S Satka, when reached by phone the on Sunday (5/20/07) stated his firm won the bid for the demo the previous Wednesday (5/16/07), and said they had all of the proper paperwork required to do the demo. Subsequently our office has received information from the Building and Housing Department that the contractor did not have what is known as a "Notice to Proceed".
On Monday (5/21/07), our office confirmed a meeting with the Director and appropriate staff from the Building and Housing Department that will take place this Friday (5/25/07), at which time further information regarding the demolition process and policies will be discussed to confirm what happened in this specific case and what can be done to strengthen policies and procedures to ensure this type of critical error is avoided in the future.
Background on 2606 Riverside and Strategies Regarding Vacant/Abandon Properties
The property at 2606 Riverside initially came to our office's attention in July 2006 through adjacent property owners complaints regarding allege drug and prostitution activity. Through work with residents, and the 2nd District Police, tenants of the house were arrested and the house subsequently boarded up in September 2006.
From the months of October 2006 through March 2007, my office worked with the Old Brooklyn Development Corporation, local civic associations and Brooklyn Centre Design and Review Committee members, and developed a draft "Strategy in dealing with Vacant and Abandon structures/lots – Ward 15". We conducted several community meetings to explain the evolving strategy as well as asking residents and civic groups to assist in the development and implementation of the strategies (ongoing today). Please see the enclosed working draft.
As of February 2007, 2606 Riverside was listed by my office as condemned and identified as a "potential demo" property. As early as the week of April 2nd, my office, through email communications, related to our housing inspectors that 2606 Riverside should be taken off of our priority list for demolition. Again, on May 2nd, 2007, our office communicated by email to inspectors and demolition staff that the house was recently purchased and the new owner had expressed intent to renovate and asked that the house be removed from the demolition process. The next day, on May 3rd we received a reply that a Building & Housing Department representative had spoken with Mr. Pigoni and our office assumed that the property was no longer in process for demolition.
Contact:
Brian J. Cummins, Cleveland City Council Representative, Ward 15
216-459-8400 Office
bcummins [at] clevelandcitycouncil [dot] org
Enclosures:

DRAFT "Strategy in dealing with Vacant and Abandon structures/lots – Ward 15"
Photo pre-demo/board-up of 2606 Riverside.