Improvising Schema [1] got photos of the destruction of a modern landmark this morning. I commented there, so if this "not identifiable" blogger posts the comment, you will be able to see my response.
Whatever!!!! Don Hisaka [2] is a distinguished architect and the CSU University Center was a beautiful and serviceable building. Waste not, want not CSU.
Here's what the students will buy in exchange...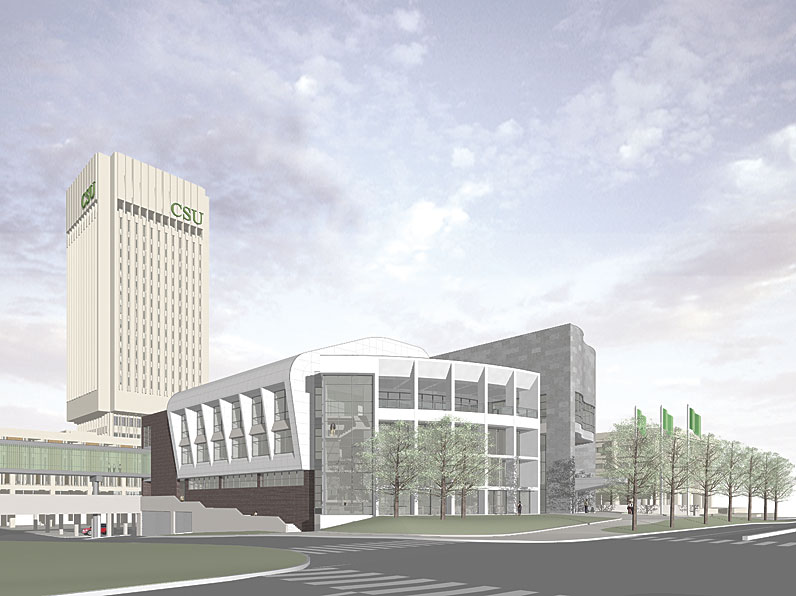 Did the CSU students want this or need this? I doubt it. I taught there for 16 years and during that time I had a host of hardworking students (many working their way through college) who wanted good curriculum, good faculty and above all, an affordable education.
Dontcha love it when the renderings place these spaceships in some unknown territory? Seriously, I was at that intersection yesterday and it looks nothing like this. This (above) is a stranger in a strange land. Rugare comments here [3]in a bygone Angle article from 2007.
Pshaw! This Gwathmey is a confused and expensive solution to a problem already solved long ago for a fortresslike urban university. Overhead walkways remain. Opening up by tearing down... I don't think so.