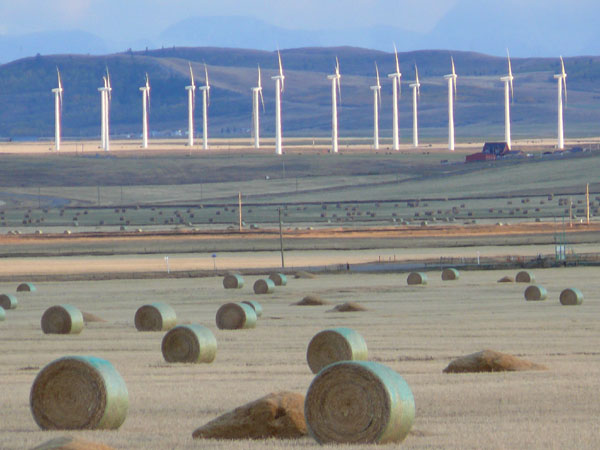 If Ohio wasn't controlled by the lobby for the coal and fossil electrical industry, this is the view you could see today(minus mountains) south west of Toledo.
And in Cuyahoga County, Prosecutor Bill Mason has done an excellent job of stalling - reaching for the highest star - wind on the lake - instead of installing land based turbines two or three years ago.
And by the way, why is Bill the County Prosecutor head of the Wind Task Force? Maybe Jimmy Dimora got him the post?
Photo is in Alberta, Canada.
ps Laura - maybe you would set up a realneo poll asking if the view in the photo, with its wind turbines sharing the farmer's wheat fields, is a good view or a bad view - let's find out what percentage of our viewers believe wind turbines are an aesthetic blight on our horizons...or, view turbines as another healthy crop (which doesn't require fertilizer).