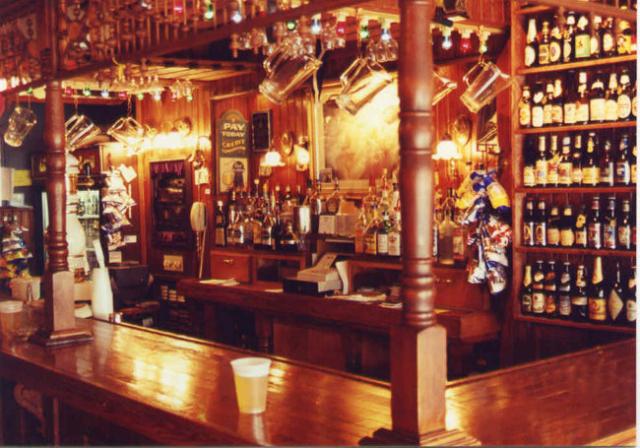 If all this focus on REALNEO about Tremont has surfaced any really unique insight, it is how cool Tremont and its core people are, and how critical appreciation for that is to the future of NEO. I'm pleased to feel our dialog here has opened channels toward better understanding in this neighborhood, which is better for all who love Cleveland. Now I'd like to see how we, as a virtual community, may do more, better... be more engaged and better for the Real Tremont.
Tomorrow is the last weekend day before Christmas, so many of you should probably get out of the house and buy at least a few cool gifts for loved ones. I am definitely not into "Christmas", or consumerism, or encouraging unnecessary spending, but some people close to you will expect and appreciate some little tokens of friendship and love so, if you have the spare change, why not spend it tomorrow in Tremont. There, you will find a large number of cool, unique, friendly LOCAL small businesspeople - struggling entrepreneurs - with great shops, cafes, restaurants and other businesses waiting to help you make this holiday season special.
And, like the real Santa, if one merchant can't help you with what you want, they will know someone cool and nearby who may.
As a quick reference, REALNEO member and Tremont entrepreneur Desiree Schmitt has compiled a list of Tremont shops and links to other Tremont resource lists [2] - she owns Southside Concierge, where I've found great bargains, and she welcomes you to shop Tremont today and every day.
While you are in the neighborhood, stop by Edison's for their Happy Hour - 4PM-6PM
I invite anyone from REALNEO to join me. Desiree is bartending and other friends will surely stop by, so consider this an impromptu REALNEO Holiday Party. Since we'll be at the heart of the Real Tremont, I'm sure we'll be talking about the real Tremont... so if that interest you, feel free to join in the real conversation there... I have lots of questions I want to ask that may be better answered off-line, and over a cold one.
And it surely is a good time to raise a glass to the end of a really brutal year of tragic losses, and great victories, and to be in good cheer for the certainty of change for better ahead, which we each helped make possible in our many unique ways.
Edison's Pub
2373 Professors St. Tremont
Cleveland
,
OH
44113
United States