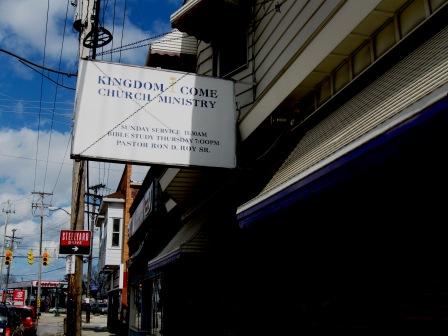 I rode my bike by the Kingdom Come Church of Ministry at 2136 Broadview today. Joyful voices rang out from behind the closed doors of the tiny old storefront. The were singing Loves Me Like a Rock.
It made me sad to think that these voices deserve a beautiful church, not some sad storefront. St. Barbara's would be a good home for this choir. [1]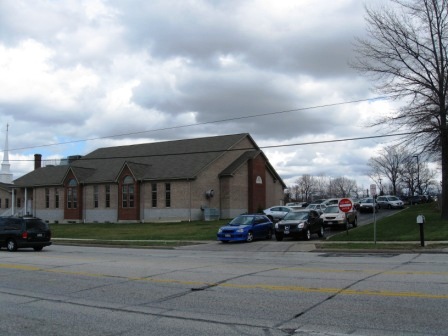 On my way to the West Creek Metropark Reservation [2], I saw this mass exodus from a suburban church. I caught the 35 bus with my bike on the way back and I was one of the five passengers on board. Strange times.
Links:
[1] http://www.zodiacal.com/brooklyn/index.php5?title=St._Barbara_Church
[2] http://westcreek.ning.com
[3] http://realneo.us/system/files/IMG_0518.JPG
[4] http://realneo.us/system/files/IMG_0524.JPG