One thing that makes East Cleveland unique is the annual Holiday Lighting Display at GE Lighting & Electrical Institute, at Nela Park. A tradition since 1925 - and many of the decorations seem to date from then - this holiday lighting display runs through New Year's Day.

According to the GE website about Nela Park [1], "since 1970, the Nela Park holiday lighting extravaganza has stretched several blocks along Noble Road. In earlier years, the public could enter Nela Park to view the display, which was at that time, featured inside the grounds."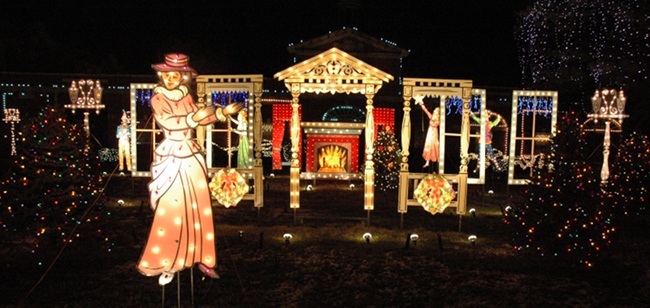 Interesting how life changed around Cleveland, after the riots. It is a shame casual public viewing of these lights seem another casualty of the racially charged 1960s. This display is now definitely designed for drive-by traffic - and there is a steady stream of cars during popular viewing times.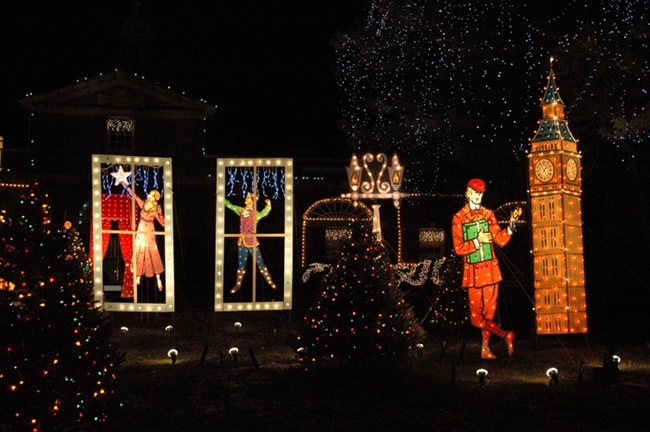 To see the lights in a more civilized, lingering manner, one must find a legal place to park, and hazard to cross Noble, and stand behind fences... but it is worth the effort... if you like holiday lights. These are as interesting as holiday lights get... this is the GE Lighting & Electrical Institute, after all.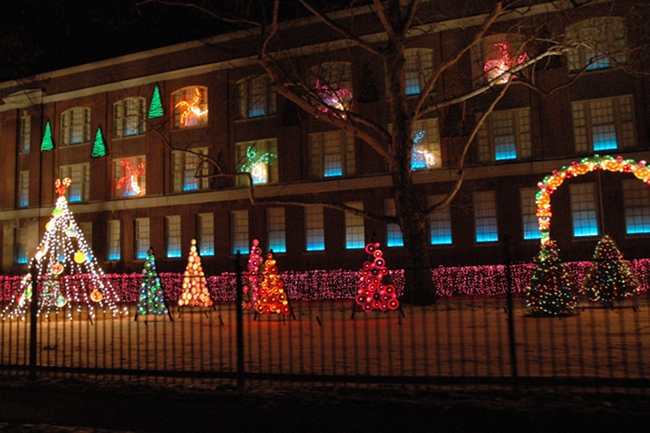 I'd love to see this displayed as intended, on the grounds of the National Historic Landmark Nela Park GE facility, now locked away from the public. Perhaps next year GE executives will lift their 40 year "black"-out and let the people of NEO back on the grounds of GE for proper viewing of this display.