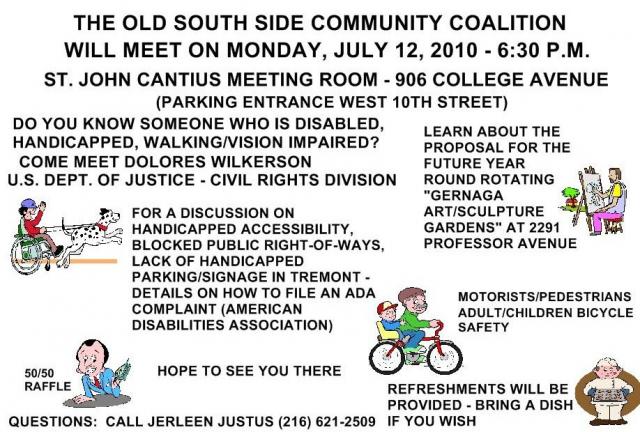 Father Lucian is again being gracious enough to permit the OSS the privilege of meeting in the St. John Cantius meeting room.
As the flyer indicates, we will be addressing the issues/concerns of blocking public right-of-ways in our community. The lack of handicap parking/signage.
This matter is open for discussion to everyone since it affects the safe passage not only to those with disabilities but to anyone pushing strollers, carts, on crutches or may have difficulty with their gait, especially the elderly.
Dolores Wilkerson from the U.S. Dept. of Justice will be attending to provide information and/or answer question. She will also be providing instructions on how to file a discrimination complaint with the ADA.