Historically, my roses have bloomed the first two weeks in June or the last week in May and the first week of June. Last year, however, they were finished with the first flush of bloom on May 31.
It looks like this year will be the same. All the roses have big buds, pink is starting to show on one. Global warming?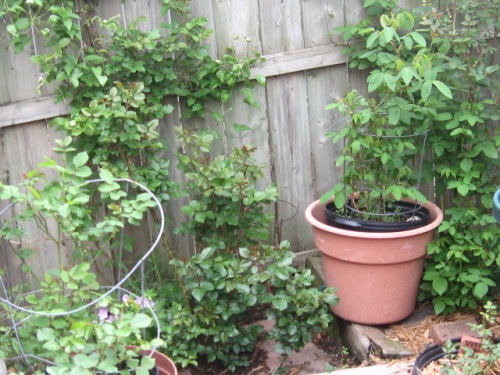 A hardy geranium is already in bloom.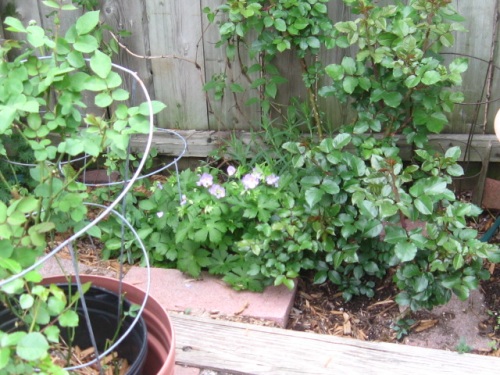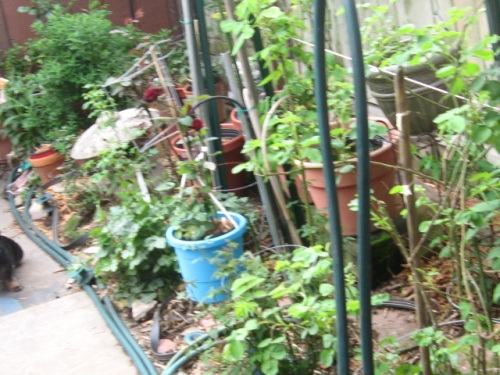 This rose is a new one that arrived with buds on it. No fragrance, alas, but forgiven that fault for its deep color and velvety petals.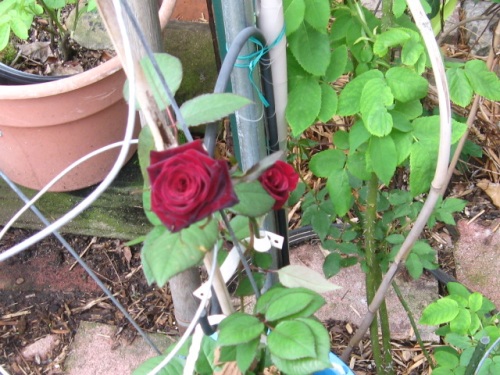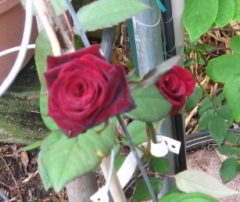 Links:
[1] http://realneo.us/system/files/May_13_11BlackBaccaraArrdWBudsCropped.jpg
[2] http://realneo.us/system/files/May_13_11hardyGeraniumInBloom.JPG
[3] http://realneo.us/system/files/May_13_11FarLeftWall.JPG
[4] http://realneo.us/system/files/May_13_11BlackBaccaraArrdWBuds.JPG
[5] http://realneo.us/system/files/May_13_11RightSide.JPG