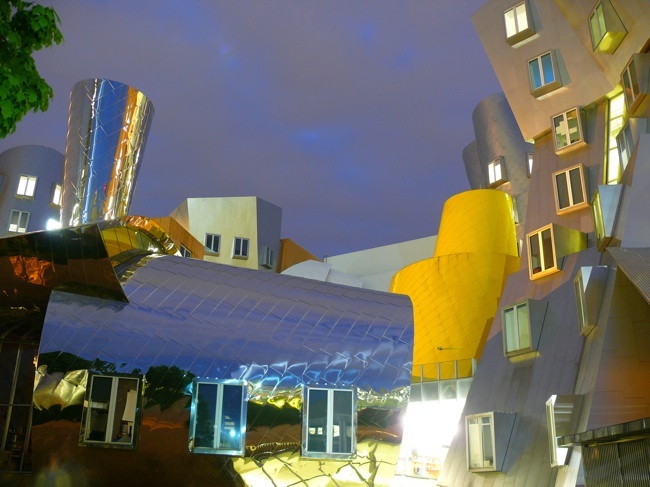 An evening visit to the Frank Gehry designed Strata Center on the Massachusetts Institute of Technology (MIT) campus in Cambridge, Mass. reveals a playful courtyard.
Reflections cast from the stainless steel shingles deform lighting in unusual ways - intriquing passerbys.
But the Strata had many of the same problems which the very expensive Peter B. Lewis Building at Case Western Reserve University (CWRU) in Cleveland, Ohio had - ice falling on the public sidewalks, water entering ceilings and having to be drained outside with garden hoses (I saw the closed sidewalks and garden hoses).
You can read about the MIT lawsuit (now resolved) vs Gehry here [1] on wikipedia.
The World Wide Web Consortium (www) [2] is one of the tenants in the Strata Center.
If you are wondering why college tuition costs are going sky high - then maybe Frank is one of the answers.