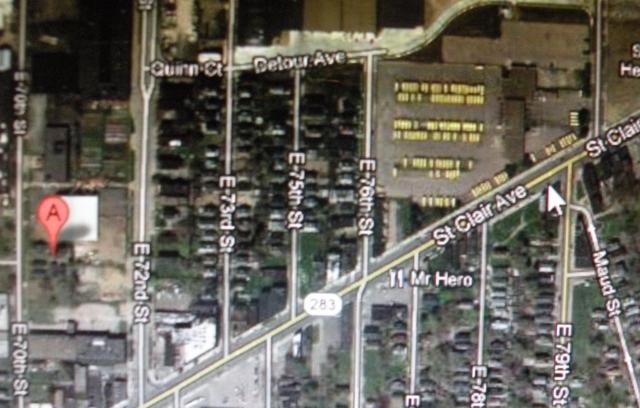 Vadxx Energy has announced plans to build a MEDICAL WASTE, tire and plastic burning facility in a residential neighborhood in Cleveland's St Clair and 79th Street area.
Vadxx Energy intends to build a 10,000-square-foot facility near the intersection of St. Clair Avenue and East 79th Street, where the company will burn as many as 60 tons a day of plastic and rubber waste, the company's Chief Executive Officer Jim Garrett told City Council members at a Community and Economic Development Committee meeting Tuesday.
The Ohio EPA considers Vadxx's system a minor contributor to pollution. The exhaust is clear and odor-free, and the amount of greenhouse gases emitted from its 25 to 40-foot high smokestack will be equivalent to about 800 cars on the road, he said. http://www.cleveland.com/cityhall/index.ssf/2013/03/city_of_cleveland_embraces_com.html#incart_river_default [2]
BURNING MEDICAL WASTE, PLASTIC AND TIRES in a residential area?
Located on 79th and St Clair? Such an odd location and even odder to consider building this polluter in a residential area.
Gus Frangos, President of the Cuyahoga County Land Bank, and his shell LLC own several parcels of land in this area - located 1/2 mile away from 79th and St Clair.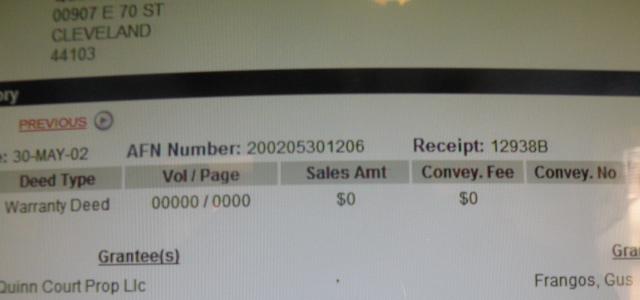 The LLC - Quinn Court Properties LLC- owns 907, 913 and 917 East 70th Street and 7009-7015 Quinn Court.
The properties owned by the shell LLC were property tax delinquent for many years and only recently made the decision to pay their property taxes: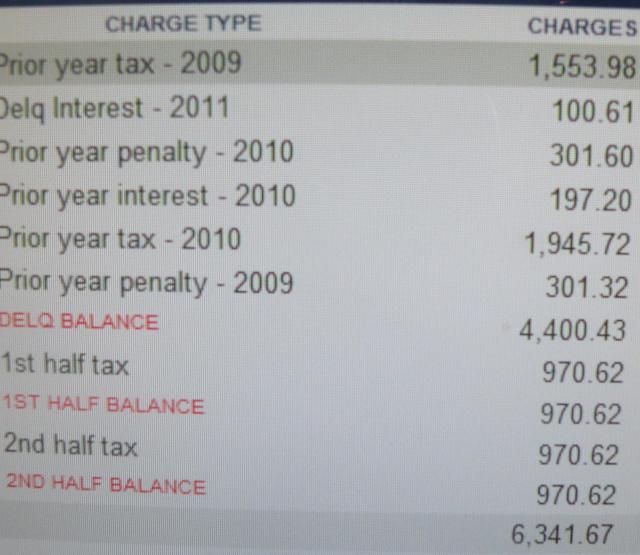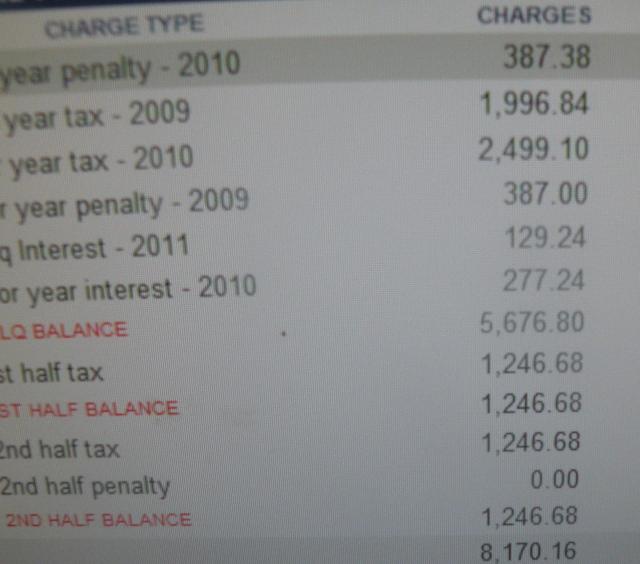 Two foreclosures were filed and the shell LLC decided to save these properties from foreclosure - unlike this one that the shell LLC decided to walk away from http://realneo.us/content/gus-frangos-llc-1158-east-61-llc-sheriff-sale-april-8-2013 [6]

Lots of land bank property surrounds Gus Frangos' shell LLCs: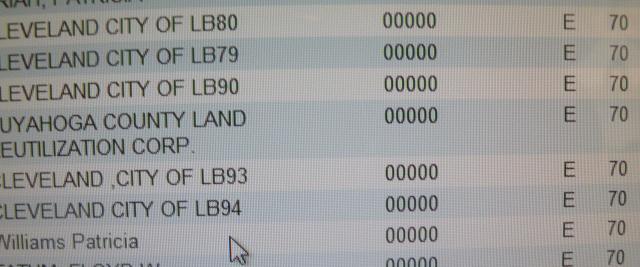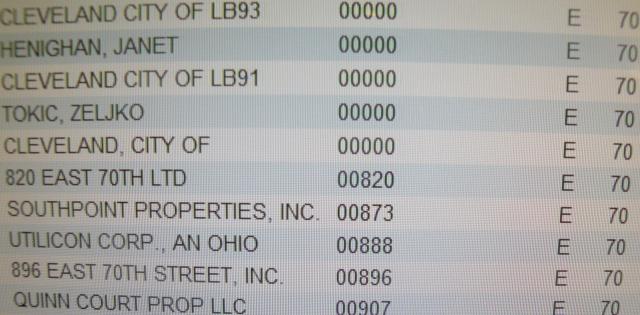 I believe that Gus Frangos and his LLC - Quinn Court Properties- might have some plans for their property.
Is it possible that the shell LLC has intentions of selling this land to Vaddx Energy? I believe it is a done deal.
There is certainly lots of suspicious activity at Quinn Court Property LLC's numerous parcels of land located in the near vicinity of the area where Vaddx Energy intends to build their MEDICAL WASTE polluting 10,000 square foot facility - 1/2 mile away.
Surely they will also need a large parking lot to accomodate their employees and dump trucks.
Special driveways for the drivers dumping medical waste, tires and plastic- up to 60 TONS a day in a RESIDENTIAL NEIGHBORHOOD.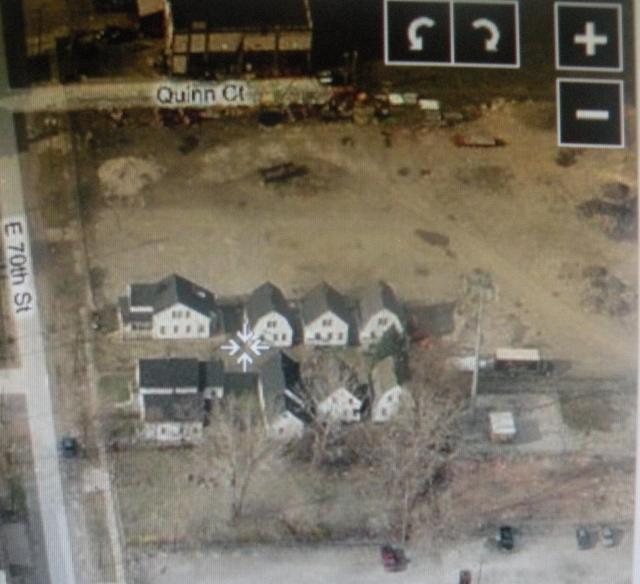 Property owned by the shell LLC - Quinn Court Properties LLC
The property owned by the shell LLC certainly looks odd to have a few houses completely surrounded by vacant property. The houses appear to be in the way:
The shell LLC - Quinn Court Properties LLC- also owns two parcels of land in the area below marked, "Quinn Ct":
The mortgage company sued the shell LLC and filed two foreclosures relative to Quinn Court Properties LLC.
One case requested a judgment for $123,725.01 and the other foreclosure case requested a judgment for $98,702.60- both cases named Gus Frangos as a defendant.
Both cases were settled and dismissed. The delinquent property taxes that were recently paid was nearly $15,000.
Why would the shell LLC not walk away, as it has for other property?
Why would the shell LLC want to pay it's financial obligation of over $200,000 for the above property?
There is no way that Gus Frangos was not aware of Vadxx Energy's plan to build this facility- conveniently located where Quinn Court Property LLC owns several parcels of land- in a residential neighborhood.
Shame on you MAYOR FRANK JACKSON for not protecting your people from this pollution so that Gus Frangos can make a buck on his shell properties.
** My blogs expressing my freedom of speech rights - expecially on matters of public concern - are my opinion and not the opinion of my friends, family or employer**