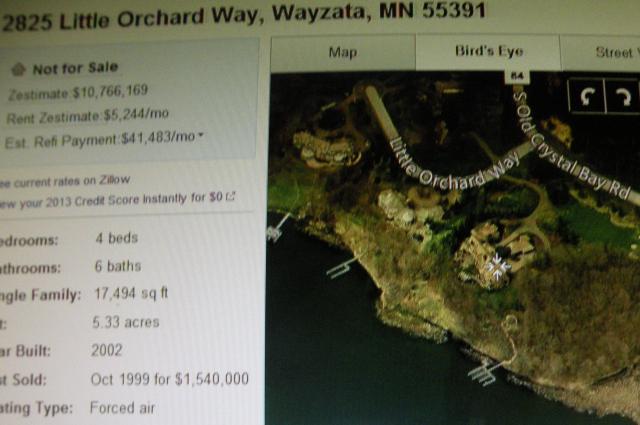 [1]
VACATION HOUSE OWNED BY DAVID W SCHWARTZ
The tax lien king is living the dream at 2825 LITTLE ORCHARD WAY, ORONO, MINNESOTA [2] in a multi-million dollar VACATION home.
The KING OF VULTURE CAPITALISM - who forecloses on poor people - owns an 11 MILLION DOLLAR mansion.
David Schwartz

Yale University - B.A.
Elected in 2013
Resident of New Canaan
Parent: Class of 2017, 2019 and 2021
Special Committees and Task Forces: Financial Affairs Committee, Audit Committee
David Schwartz is a managing partner in Woods Cove Holdings LLC, an investment fund formed in 2010 and actively investing in municipal tax liens and distressed real estate. Prior to his involvement at Woods Cove, David was President of Jefferies High Yield Trading LLC and was a member of the Executive Committee of Jefferies & Company Inc. where he worked in proprietary trading and group management since 1996.
David is actively involved in the Make-It-Count Foundation (
www.makeitcounfoundation.org
) that provides safe, medically appropriate and affordable housing renovation solutions to military veterans who need it most as they journey back to civilian life. David also supports the Michael J. Fox Foundation as well as the Smile-Train.
David earned a bachelor's degree in economics from Yale University in 1987.
David and his wife, Virginia, have lived in New Canaan for 16 years and have three children at St. Luke's: Jason '17, Olivia '19 and Samantha '21. They have a summer home on Lake Minnetonka in Minnesota and enjoy boating, fishing and traveling together during summer vacation.
2825 Little Orchard Way (Orono, Minnesota)
World
/
USA
/
Minnesota
/
Orono
World / United States / Minnesota
Upload a photo
2825 Little Orchard Way, Orono, MN 55391
This mansion is best known for it's extravagant French inspired Wine Cellar, which was featured on HGTV's Million Dollar Homes. Based on the Clos de Vougeot vinyard in Burgandy, the expansive room, as well as the home, was built by wine aficionado Tom Meehan, a developer and lighting company owner who summers in Minnesota, and had his wine group's name, Tastevin, carved into the woodwork. The wine room has stained-glass windows, rustic stone walls and a tasting room with a full-wall fresco, hand painted the traditional way using egg yolks and colors made from plants, and was quote in a 2004 Star Tribune article as costing more than $1 million to build.
Both 2825 Little Orchard (the majority of the property + house) and 2805 Little Orchard (the golf course section) were combined to create this massive property.
Listed with 4 bedrooms, 2 Full/3 Three-Qtr/5 Half baths in 17,494 sq. ft. over 5.33 acres with 361 feet shoreline; plus it's own private golf hole, boathouse, carriage house, etc.
The listed owner is David W. Schwartz (Trust), and 2825 Little Orchard Way was last sold on October 01 1999 for $1,540,000 (2805 is not listed but may have been included in the original purchase). The home dates from 2002.
It was put on the market in 2007 for $15,900,000, but did not sell; it was put back on the market as of November 11, 2011 for $13,465,000.
And this is the family home (not vacation property) owned by David W. Schwartz
| | | |
| --- | --- | --- |
| Item | Appraised Value | Assessed Value |
| Buildings | 2,936,400 | 2,055,480 |
| Extra Building Features | 100,700 | 70,490 |
| Outbuildings | 35,100 | 24,570 |
| Land | 955,000 | 668,500 |
| Total | 4,027,200 | 2,819,040 |
SCHWARTZ DAVID W TRUSTEE
115 PASTURES LA
NEW CANAAN, CT 06840
*** VULTURE CAPITALISM MUST RUN IN THE FAMILY ***
David W Schwartz's COUSIN Mark Alan Schwartz: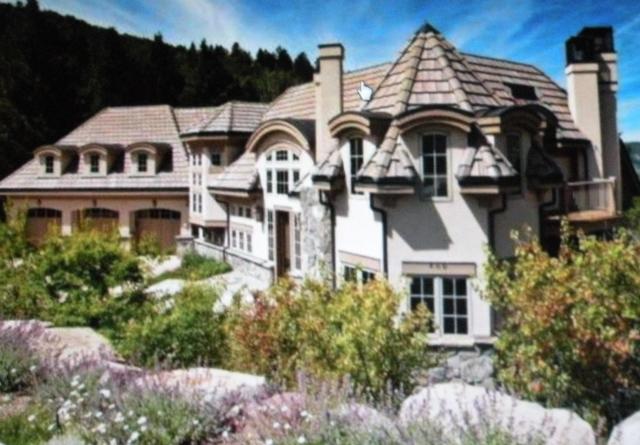 HOUSE OWNED BY MARK ALAN SCHWARTZ - head of the Tax Lien Law Group who bought all the Aeon Financial, Capitalsource Bank fbo Aeon, Lakeview Holding, and Woods Cove II tax foreclosures in Cuyahoga County.
The king of vulture capitalism - who forecloses on poor people - lives in a multi-million dollar mansion.
MARK ALAN SCHWARTZ is connected to Aeon Financial, CapitalSource Bank fbo Aeon, Lakeview Holding, and Woods Cove II - property tax lien investors.
$$$$$$$$$$$$$$$$$$$$$$$$$$$$$$$$$$$$$$$$$$$$$$$$$$$$$$$$$$$$$$$$$$$$$$$$$$$$$$$$$$$$$$$$$$$$$$$$$$$$$$$$$$$$$$$$$$$$$
Are YOU interested in living the life of a Tax Lien King and owning a multi-million $ castle?
$$$$$$$$$$$$$$$$$$$$$$$$$$$$$$$$$$$$$$$$$$$$$$$$$$$$$$$$$$$$$$$$$$$$$$$$$$$$$$$$$$$$$$$$$$$$$$$$$$$$$$$$$$$$$$$$$$$$$
** My blogs expressing my freedom of speech rights - especially on matters of public concern - are my opinion and not the opinion of my friends , family, or employer **