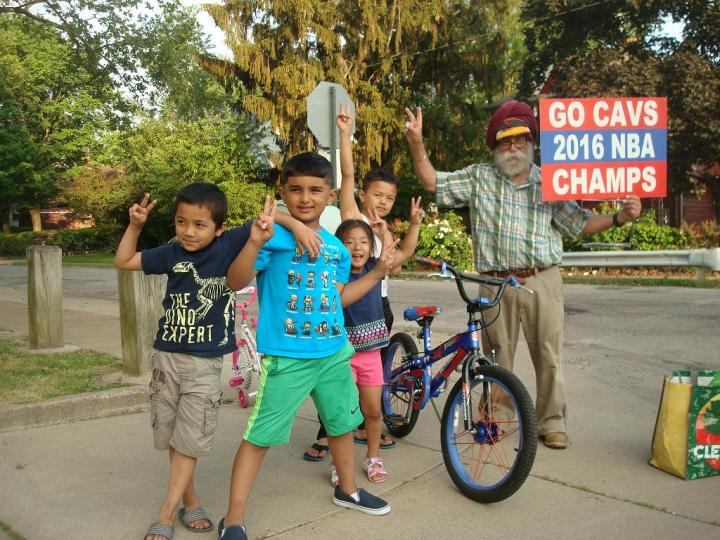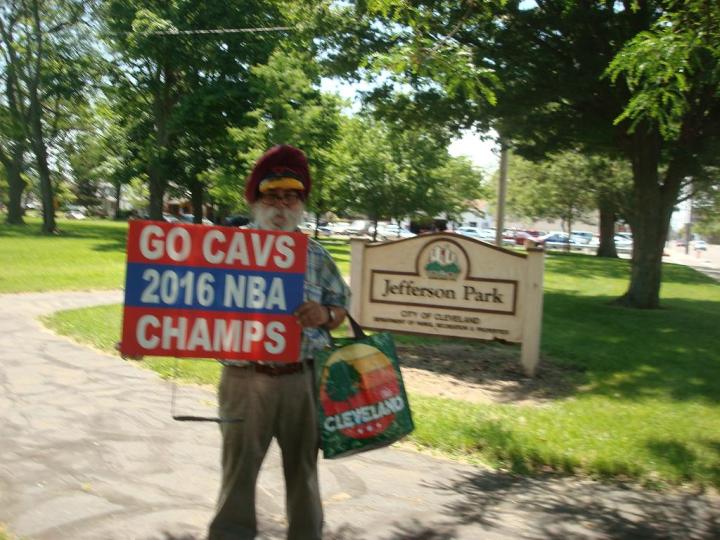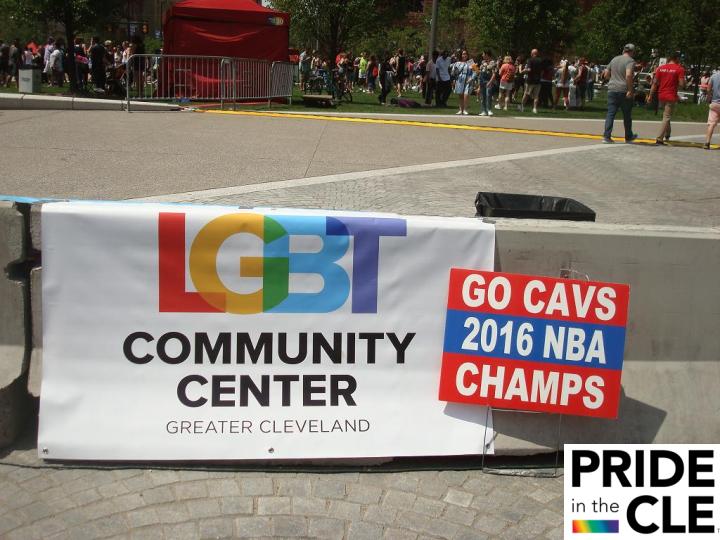 JEFFERSON PARK AND CLEVELAND, OHIO -- ARE ALL GO CAVS!
Game 2 of the 2017 NBA Finals is scheduled for 8:00 p.m. today (Sunday, June 4) in the Oracle Arena in Oakland, CA.
The Golden State Warriors are leading the Cleveland Cavaliers, 1-0.
Note: While history may not repeat itself (let's hope it does), never underestimate our Cavs. In 2016 – they came from behind (3-1) to win the championship: 4-3.
Photographed on a very beautiful Saturday, June 3, 2017.
Jefferson Park is located on the west side of Cleveland, Ohio – between Lorain and Cooley Avenues, and West 132nd and 133rd Streets.
Schedule of 2017 NBA Finals (best of seven) games:
1. Thursday, June 1 in Oakland. The Warriors won: 113-90.
2. Sunday, June 4 in Oakland, 8:00 p.m.
3. Wednesday, June 7 in Cleveland, 9:00 p.m.
4. Friday, June 9 in Cleveland, 9:00 p.m.
5. Monday, June 12 in Oakland, 9:00 p.m. (if necessary)
6. Thursday, June 15 in Cleveland, 9:00 p.m. (if necessary)
7. Sunday, June 18 in Oakland, 8:00 p.m. (if necessary)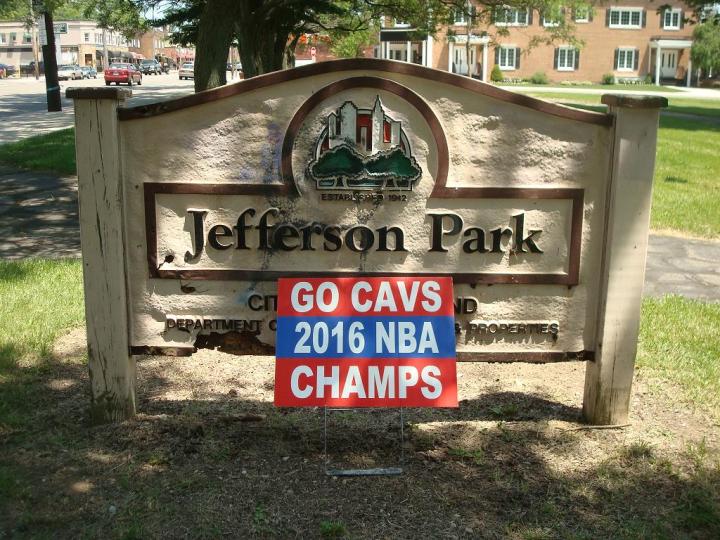 ADDITIONAL PHOTOGRAPHS SHOWING THE "GO CAVS" SPIRIT IN CLEVELAND:
*Along Lorain Avenue – north side of Jefferson Park, June 3, 2017.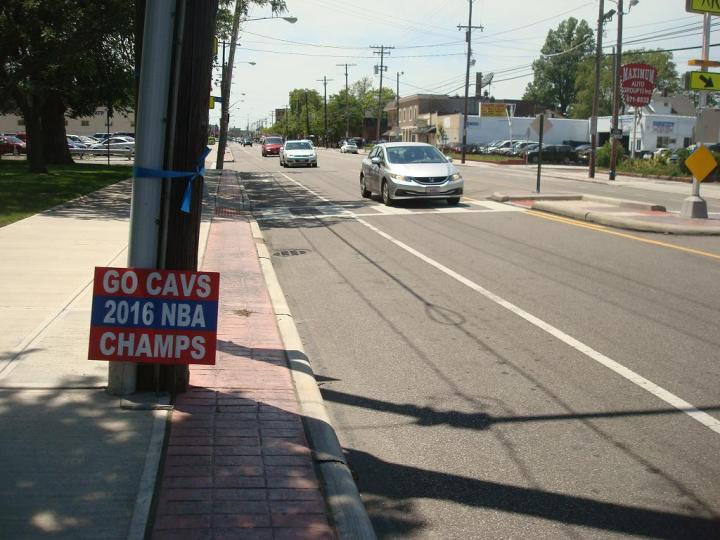 *At PRIDE in the CLE event held in Public Square a.k.a. Jimmy Dimora Public Square, June 3, 2017.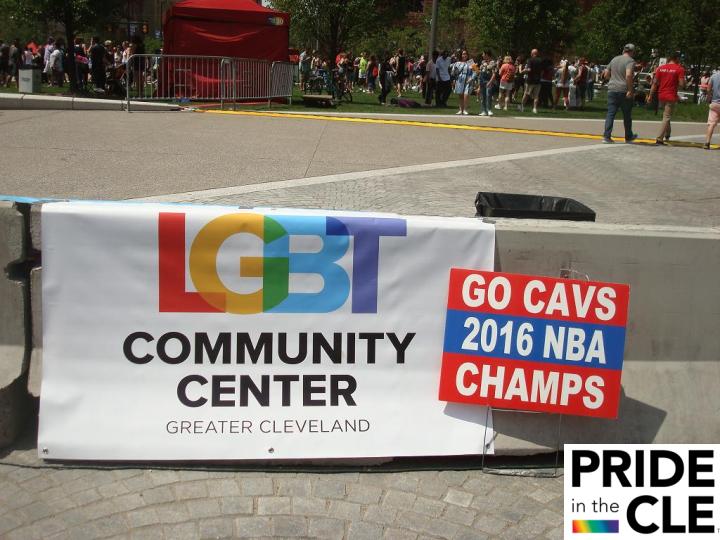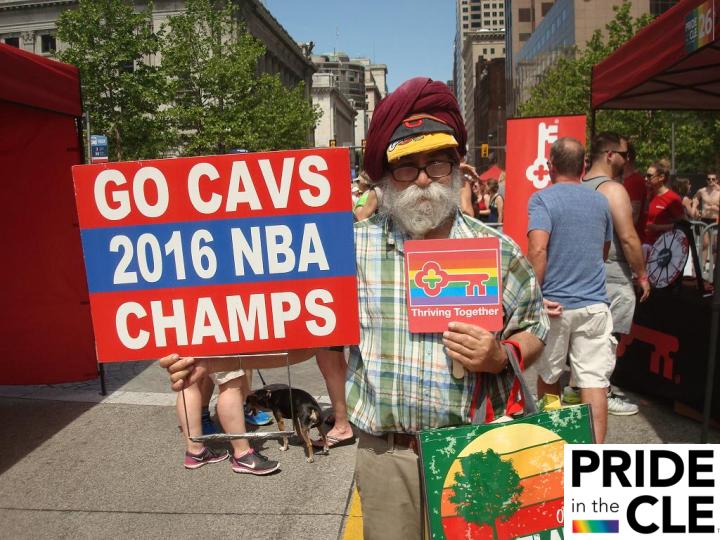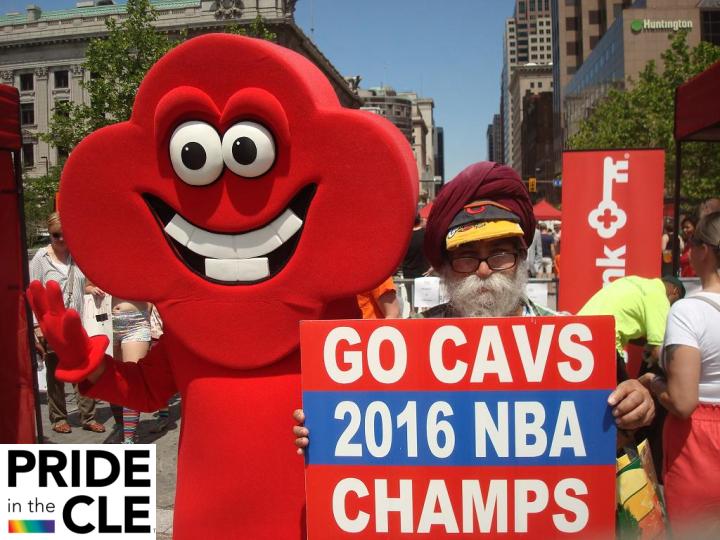 *Rooting for the home team while riding the RTA #22 bus going downtown on a pleasant (non-rainy) afternoon of Friday, May 26, 2017.
Imran Ali (left) will be going to 4th grade and Tabasum Fatima to 2nd grade at the Thomas Jefferson Internationsl Newcomer's Academy in the 2017-18 school year.

This was their first day out – CMSD schools closed on May 25.
As refugees from Pakistan – they are multlingual. In addition to learning American English –the young scholars speak Farsi (mother tongue) and Urdu. In addition, Imran also speaks Indonesian – but is slowly forgetting the language – he has no one in his class to converse with.
Both Imran and Tabasam were on their way to a visit to the Cleveland Museum of Art.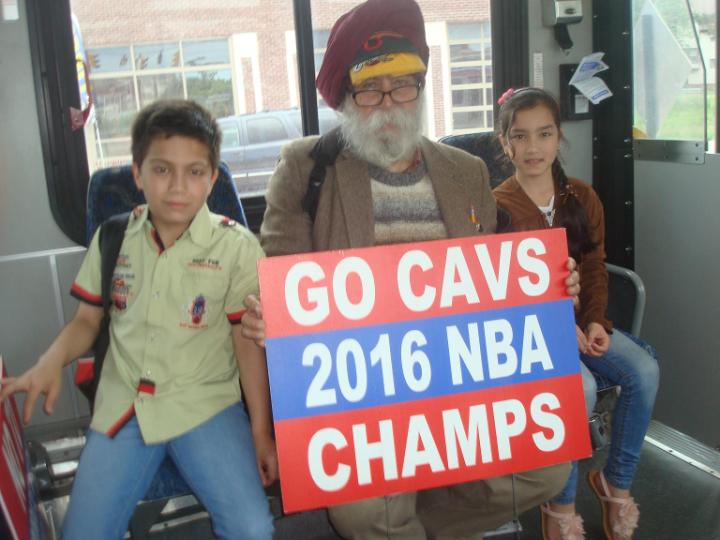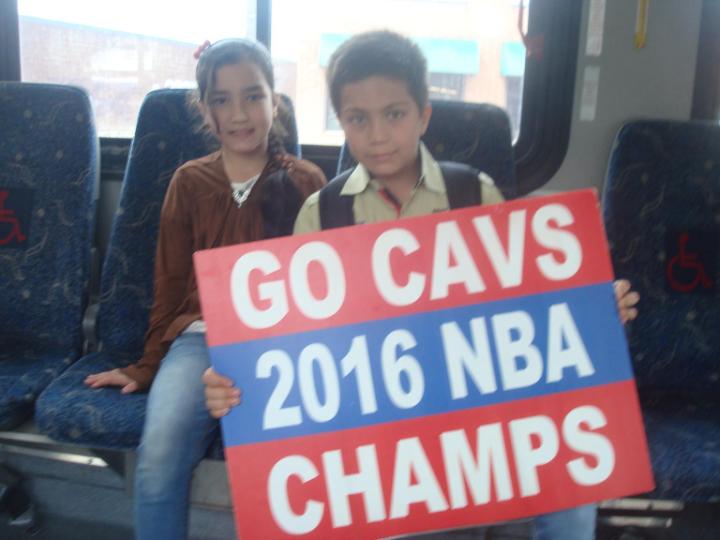 *Outside The Q, on a very windy Monday evening of May 1, 2017 before start of the second game against the Toronto Raptors. The Cleveland Cavs beat the Toronto Raptors (116-105) and are were leading 1-0 in the Semi-Finals of the Eastern Conference playoffs at that time. The Cavs prevailed 4-0 to win the Semi-Finals.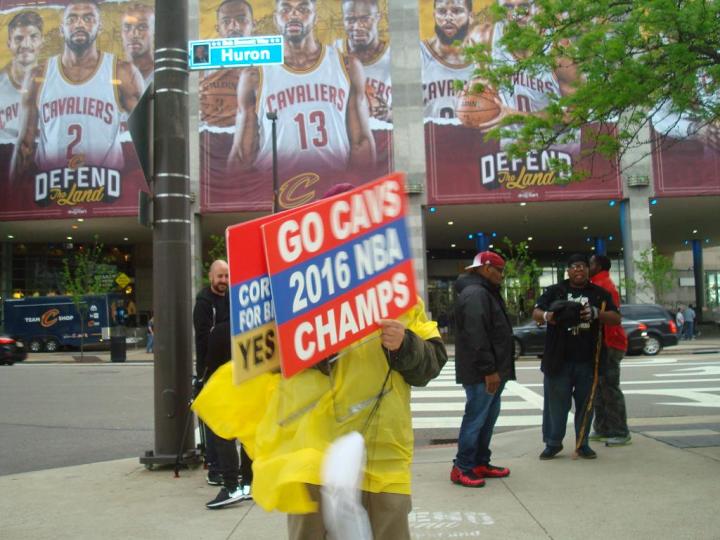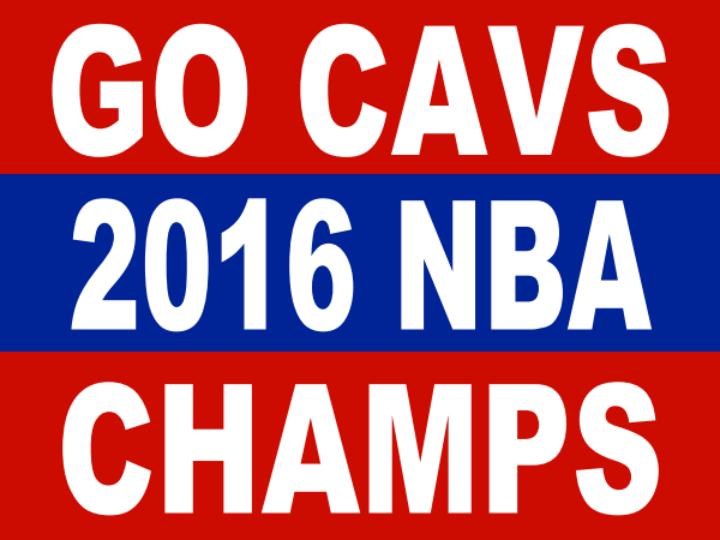 THE SPIRIT OF JEFFERSON PARK NEIGHBORHOOD AND DOWNTOWN CLEVELAND BEFORE START OF GAME 3: WIN OR LOSE, EVERY ONE WAS ALL "GO CAVS"!
Rooting for our Cavs before start of Game 3 of the 2017 NBA Finals on a very pleasant Wednesday, June 7, 2017 evening.
The Golden State Warriors prevailed and won Game 3: 118-113 in the closing minutes.
GSW are leading the NBA Finals: 3-0, in the best of seven series.
Game 4 is scheduled for Friday, June 9 at 9:00 p.m.
Jefferson Park Neighborhood before start of Game 3 of the 2017 NBA Finals, GO CAVS: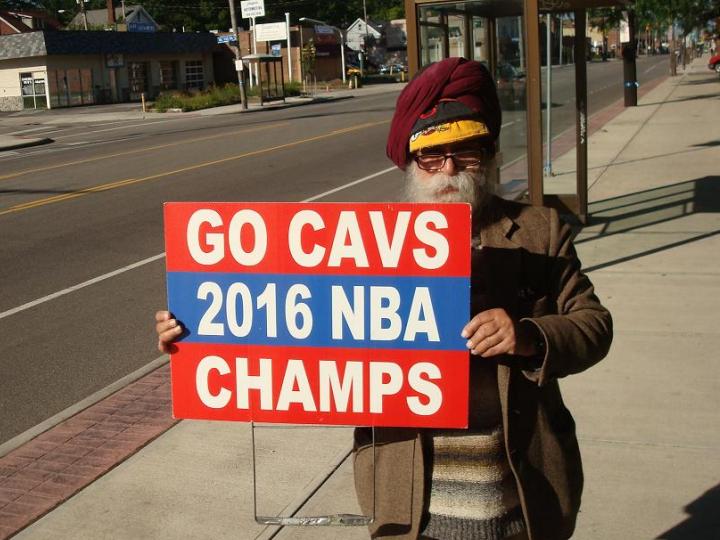 With Cavs' fans before start of Game 3 of the 2017 NBA Finals, GO CAVS: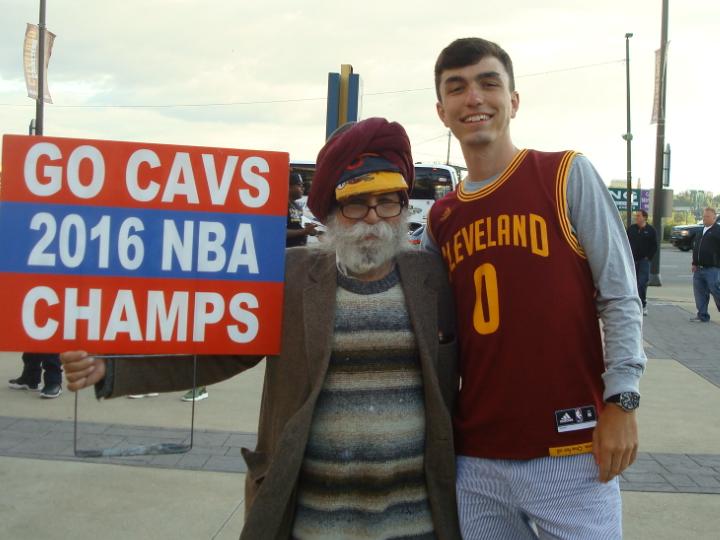 Along East 4th Street before start of Game 3 of the 2017 NBA Finals, GO CAVS: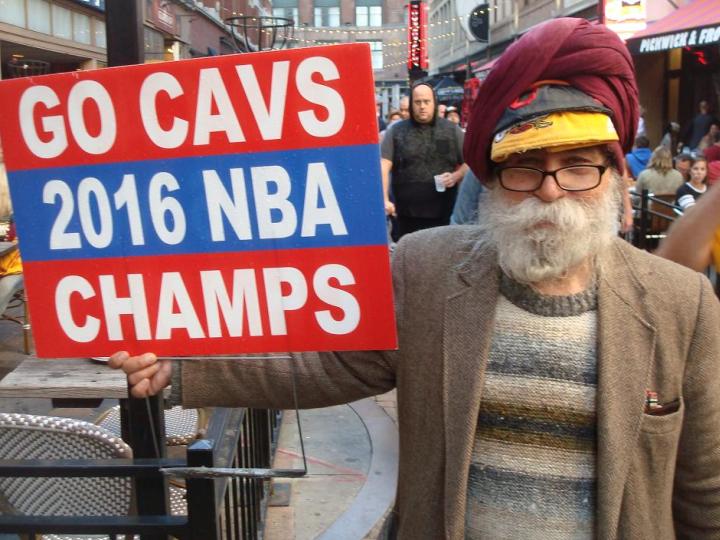 With a Golden State Warriors fan before start of Game 3 of the 2017 NBA Finals, GO CAVS: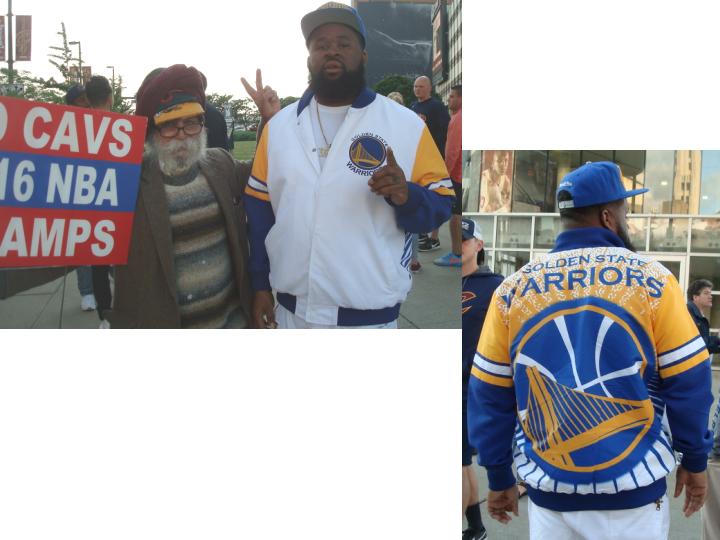 Outside The Q before start of Game 3 of the 2017 NBA Finals, GO CAVS: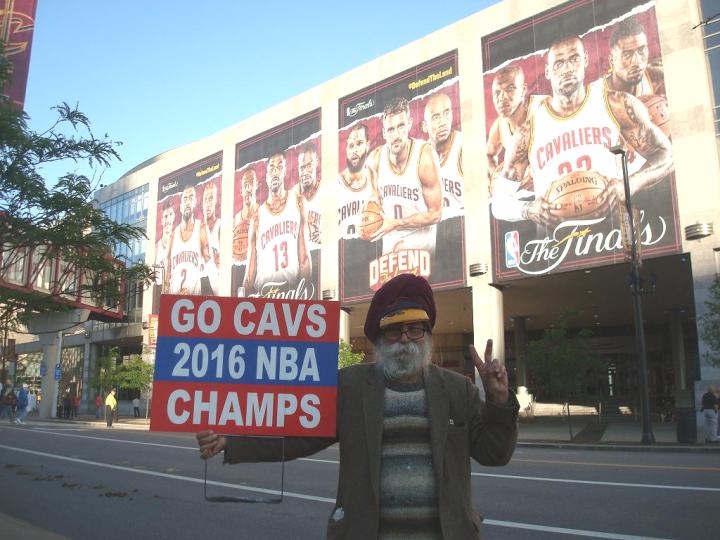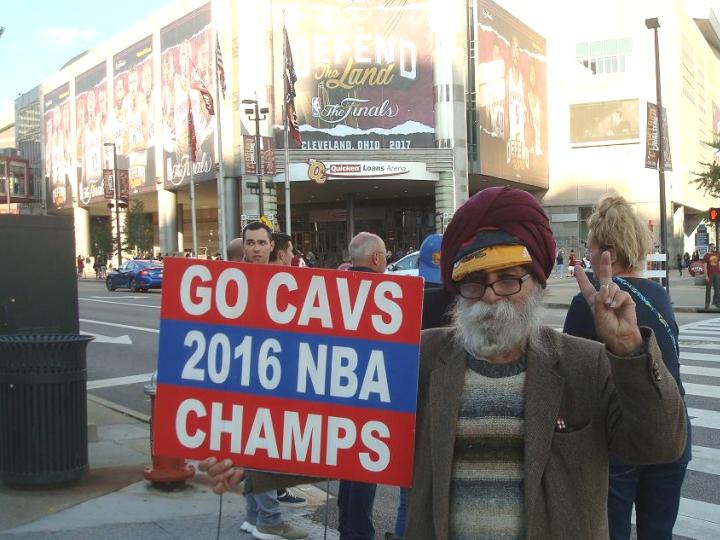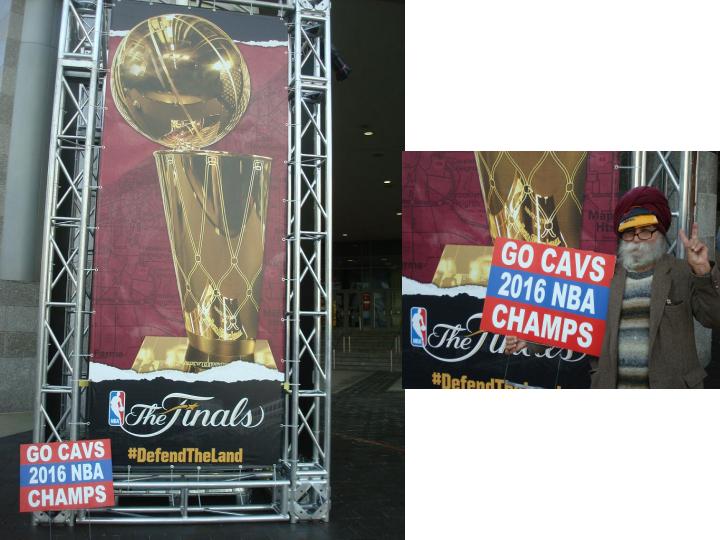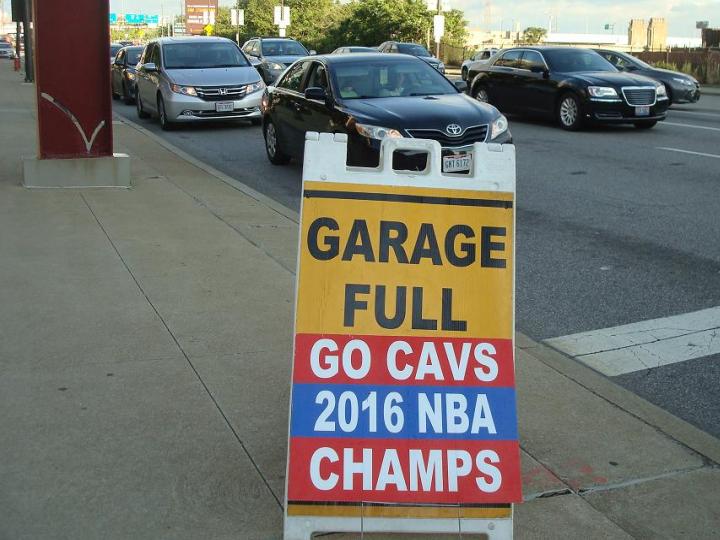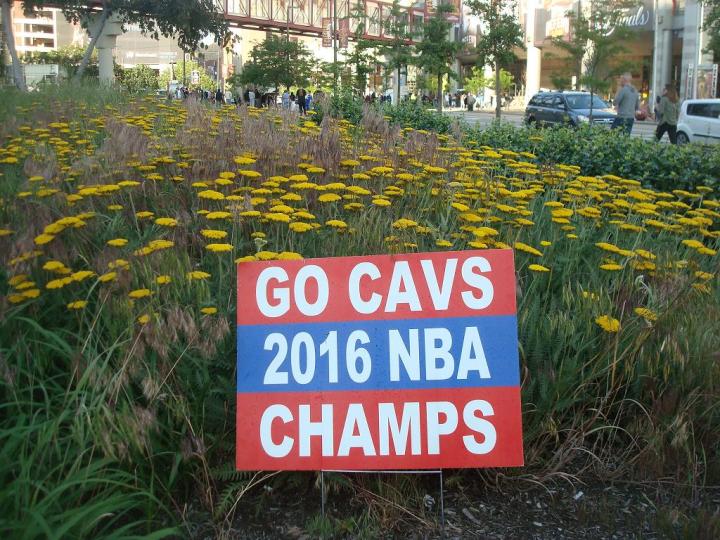 In and outside Public Square a.k.a. Jimmy Dimora Public Square before start of Game 3 of the 2017 NBA Finals, GO CAVS: