OUR CAVS MAY BE DOWN (1-2) – BUT THEY ARE NOT OUT – NOT YET, -- JEFFERSON PARK AREA FANS SHOW THEIR SUPPORT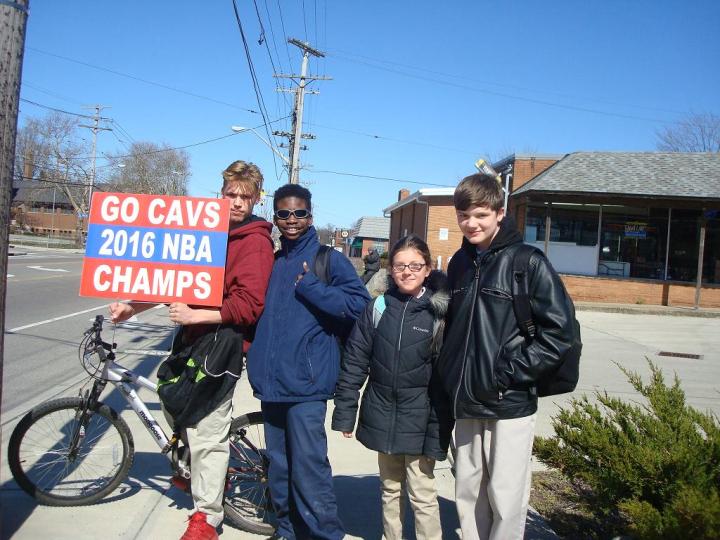 THE CLEVELAND CAVALIERS MAY BE DOWN (1-2) – BUT THEY ARE NOT OUT – NOT YET, -- JEFFERSON PARK (ON CLEVELAND'S WEST SIDE) AREA FANS SHOW THEIR SUPPORT
A PLAIN DEALER SPORTS REPORTER HAS WRITTEN AN OBITUARY – WITH AT LEAST TWO GAMES STILL LEFT TO BE PLAYED
The Cleveland Cavaliers are 1-2 in the first-round of the best-of-seven 2018 NBA Eastern Conference Playoffs against the Indiana Pacers.
The Pacers won the first game: 98-80 – played on Sunday, April 15 in Cleveland.
The Cavs won the second game: 100-97 – played on Wednesday, April 18 also in Cleveland.
The Pacers won the third game: 92-90 – played on Friday, April 20 in Indianapolis.
The fourth game is scheduled for Sunday, April 22 at 8:30 p.m., also in Indianapolis.
The fifth game is scheduled for Wednesday, April 25 in Cleveland.
The sixth and seventh games, if necessary, will be played in Indianapolis and Cleveland respectively.
The photographs show residents in the Jefferson Park area on Cleveland's west side -- showing their support with the GO CAVS sign.
The first photograph shows students from a local CMSD school (most probably the Newton D. Baker School for the Arts) showing their support.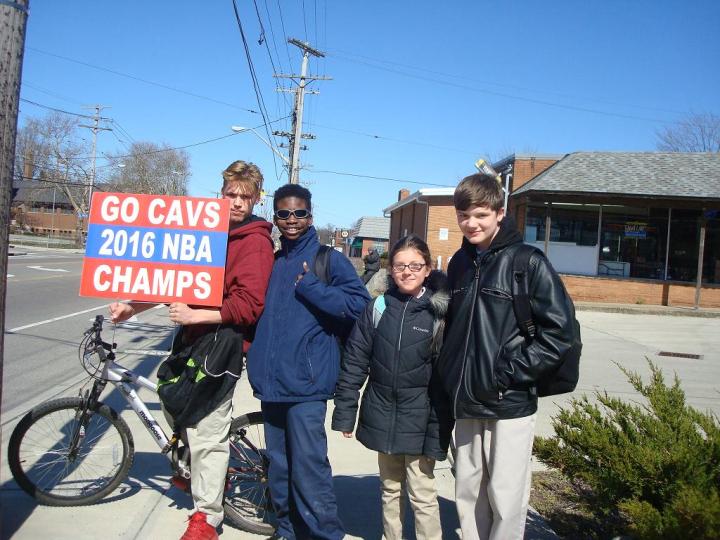 The second photograph shows Tabasum Fatima, a 2nd grade student at the Thomas Jefferson International Newcomers Academy, and her older brother – Imran Ali -- a 4th grade student at the Marion C. Seltzer – avid basketball players --showing their support in the back yard of their house facing Jefferson Park.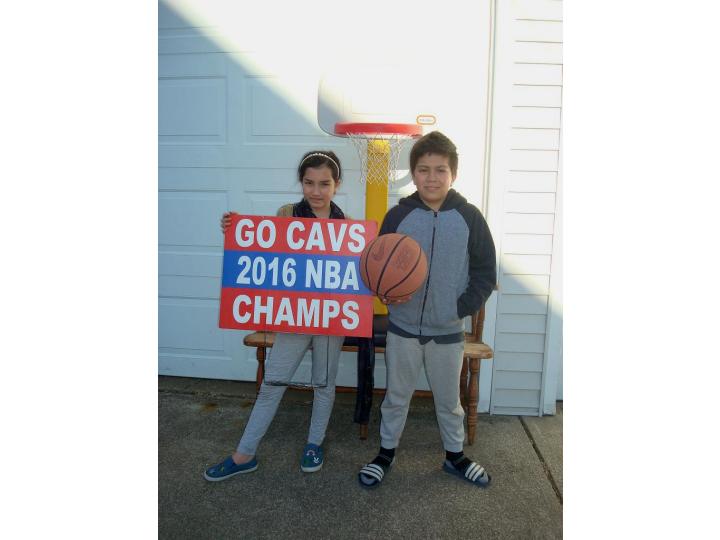 The third and fourth photographs show Cleveland activist, Satinder P. S. Puri -- rooting for the Cavs along Lorain Avenue.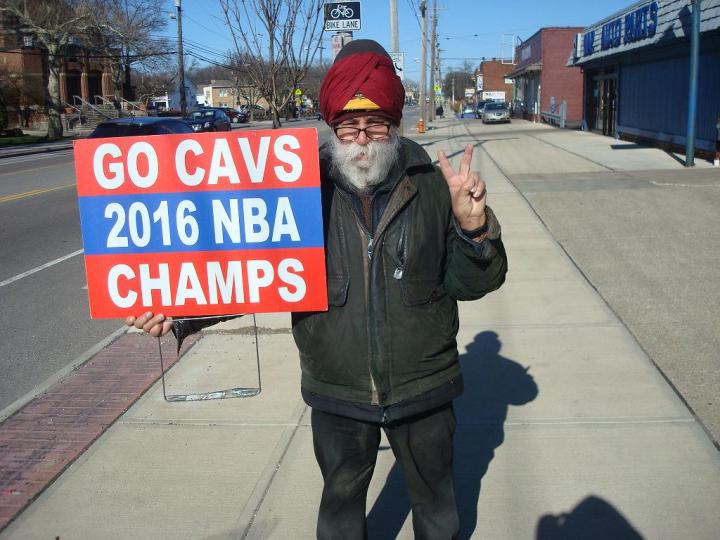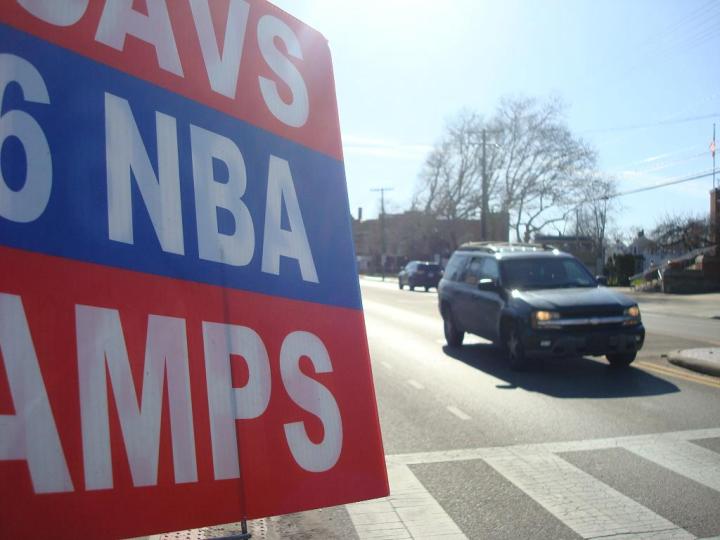 The fifth photograph shows young Cavs playing in the Jefferson Park basketball court.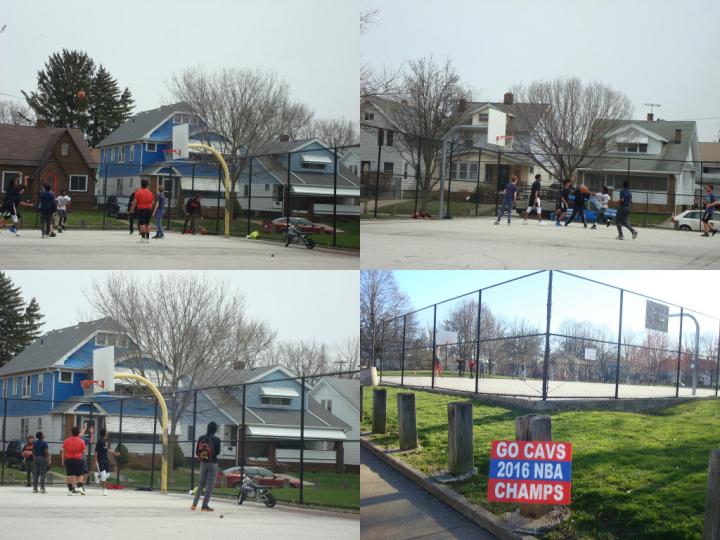 The last photograph again shows Satinder P. S. Puri with his sign in the lighted tennis courts – after dark. The sign was hung along the fence facing West 133rd Street for the attention of passersby.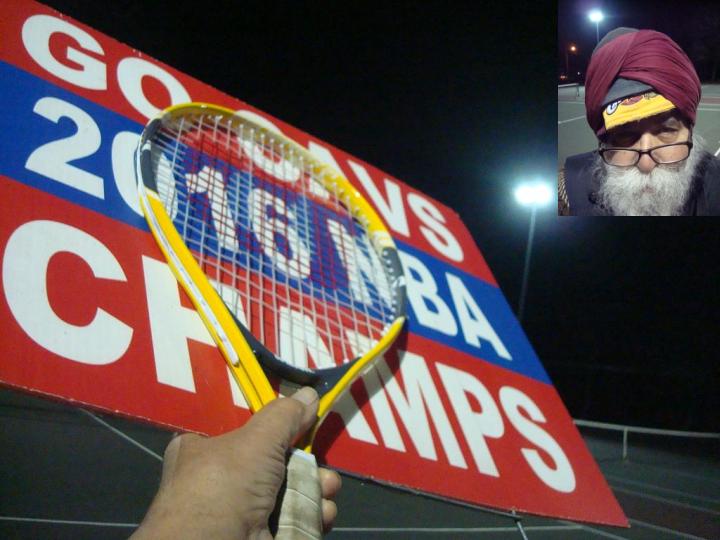 A WORD FROM THE PLAIN DEALER:
This is how the print edition of the Saturday, July 21, 2018 paper titled the (not very flattering) coverage from sportswriter Bill Livingston:
Come-from-ahead loss may be signal beginning of end of second James reign in Cleveland"
Here is link to the article on cleveland.com:
(Please note – the online title is not the same as print edition)
http://www.cleveland.com/livingston/index.ssf/2018/04/is_lebron_james_nearing_anothe.html#incart_river_index