A MEAL AT THE PROVENANCE CAFÉ AT THE CLEVELAND MUSEUM OF ART
I love the Cleveland Museum of Art.
A trip to the museum is like no other – an unparalled experience in joy.
TRIP – 2-HOURS EACH WAY:
I use public transportation – the RTA rapid or bus whichever is convenient from our house on Cleveland's west side.
It is not exactly door to door service. I also have to walk a considerable distance – the total trip each way is about 2-hours – but I enjoy every bit of it – looking out of the rapid or bus window – and looking around as I am walking – at the changing cityscape scenery – a mix of architecture, moving vehicles, posts, signs, graffiti, trees, the sky, birds, and people.
Always aware, as I am riding or walking, that I am a resident of Spaceship Earth – spinning about an inclined axis that wobbles – a spaceship that makes endless trips around our Sun – a solar system that revolves around a point in our Milky Way galaxy – and our galaxy and other galaxies moving at fast speeds – going somewhere -- and not a whimper.
I prefer going out on a Friday when the museum is open late till 9:00 p.m.
I am a regular visitor and most of the staff know me and I enjoy talking to them about the museum's art and architecture. My late wife (Sarah Clingain Puri) and I are from New York City and moved to Cleveland in 2001.
COMMENTS ON THE ARCHITECTURE OF THE MUSEUM:
The Cleveland Museum, as it stands now, was built in stages.
There is the historic 1916 building – truly a grand building.
Then there was the 1971 addition designed by Marcel Breuer – a New York based architect of the Bauhaus school. The structural engineering was done by a New York consultant (Weidlinger Associates) where I had worked once as had my wife – that is where we met.
She used to tell me of all the architects she used to talk to.
So anytime I visit the museum – I have a certain affinity with the museum – I can easily recognize all of Breuer's architectural elements -- two-toned granite exterior, the coffered ceiling in the lobby, the exposed concrete in the stairway, the sculptural window frames, the wooden benches, and others.
Between 2009-2014, the museum underwent a major $350 million expansion.
MEAL AT THE PROVENACE CAFÉ:
So once a while, when I feel like it – I eat at the Provenance café – located at one end of the new atrium – part of the latest addition – a huge interior space – and in my opinion – devoid of any architectural merit. The roof is almost flat – it should have been vaulted like the main lobby in the Terminal Tower. However, the rotunda of the 1916 building is a grand interior space.
Friday, December 13, 2019 – was one of those days.
Being a senior citizen -- I really don't have a big appetite.
And this I what I ordered:
Large potato soup with lots of fried bread (I love the bread more than the soup and every time I ask for lots of it),
Peanut butter and grape jelly sandwich on multigrain bread,
Cinnamon apple muffin,
and two cups of Cleveland water.
I enjoyed the snack for $11.18 including a 10% discount for members, I did not eat the muffin – so I brought it home and ate it later in the week.
EXHIBITIONS:
The museum has a number of concurrent exhibitions.
Here is a brief description of the four that I have seen multiple times and enjoyed all of them.
Michelangelo: Mind of the Master, through January 5, 2020.
Drawings and photographs of major frescoes – Sistine Chapel ceiling, Last Judgment, and others; photographs of sculpture and architectural projects – of the great Italian Renaissance artist.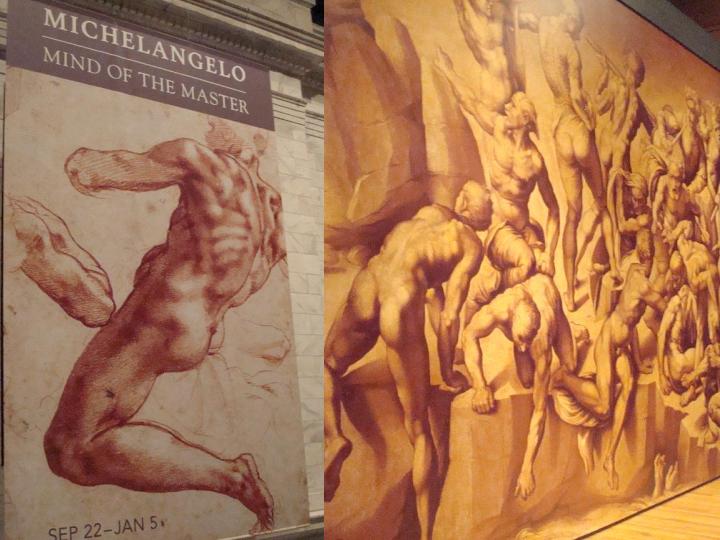 Tiffany in Bloom, through June 14, 2020.
Stained glass lamps of Louis Comfort Tiffany including works by Clara Driscoll – the famed Ohio (from Tallmadge) woman designer.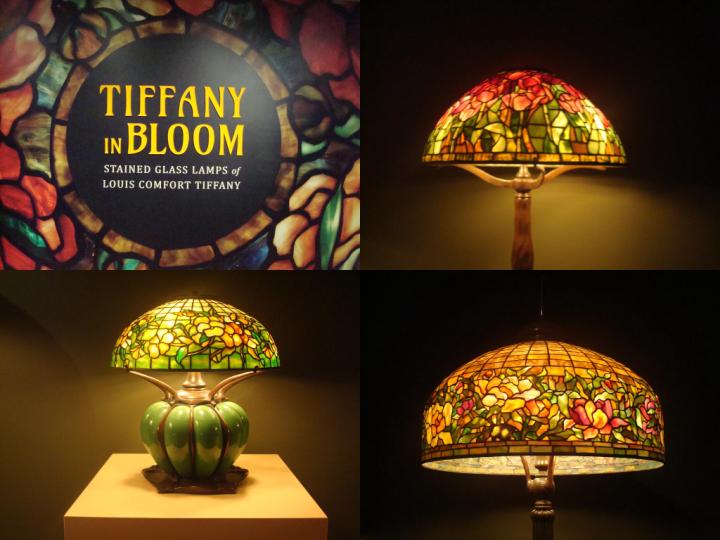 Swedish Modern Design, through February 9, 2020.
Examples of mostly textiles and a few pieces of ceramics and glass, and one cabinet – using designs inspired by nature and Swedish culture.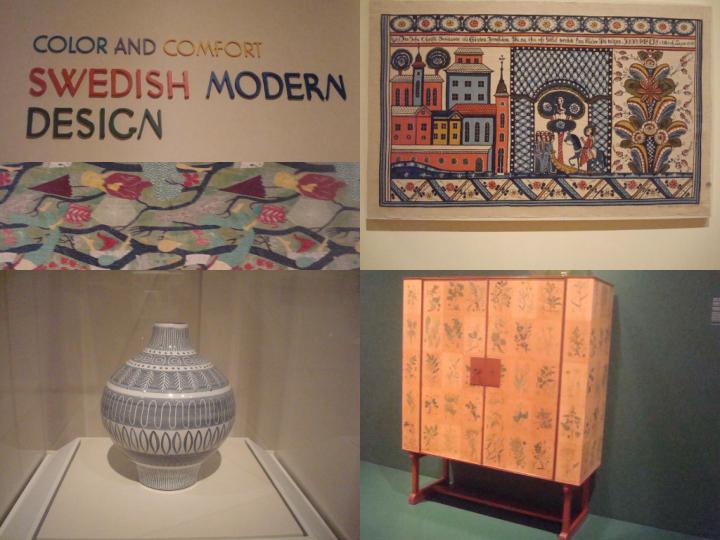 Liu Wei: Invisible Cities, through February 16, 2020.
The exhibition includes paintings and mostly sculpture of architectural forms using rawhide stitched together.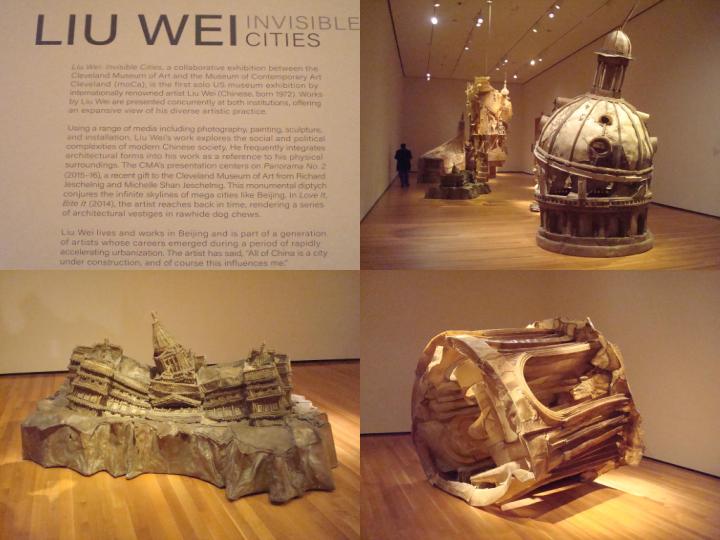 Note: If you decide to go, and you have questions re. hours, parking, etc. -- please call (216) 421-7350 or visit their website at ClevelandArt.org