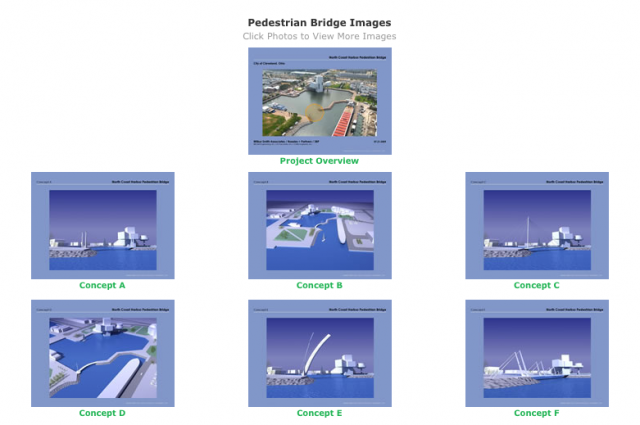 North Coast Harbor Pedestrian Bridge: Vote for your favorite bridge design [2]
Federal funding has been secured to develop an iconic pedestrian bridge linking the finger pier from Dock 32 and the southwest corner of Voinovich Park fully connecting the existing waterside promenade around North Coast Harbor. To see concepts for a movable bridge click on the images below.

After viewing all of the presentations below take a quick survey to tell us which concept is your favorite.
The voting isn't integrated, (hooray for SurveyMonkey [3],) but I get a fuzzy feeling when I see a Cleveland City website being even somewhat bidirectional, (not to mention using modern javascript tools.)