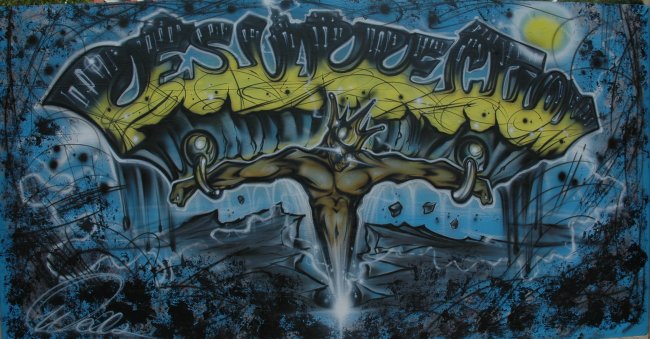 As a largely grey and blue crowd of arts and peace lovers assembled in Lakewood [1] to think and talk about renowned contemporary artists John Jackson and Masumi Hayashi, now living only in spirit and retrospect, a young and multi-colorful crowd gathered in the "Market Square" pocket park at W.25th and Lorain (across from the West Side Market) to give props to scores of nameless contemporary artists that live on in the streets of Cleveland's urban core, through their art of aerosol paint, rap, scratch and break... otherwise known to the establishment as counter-culture, noise and pollution.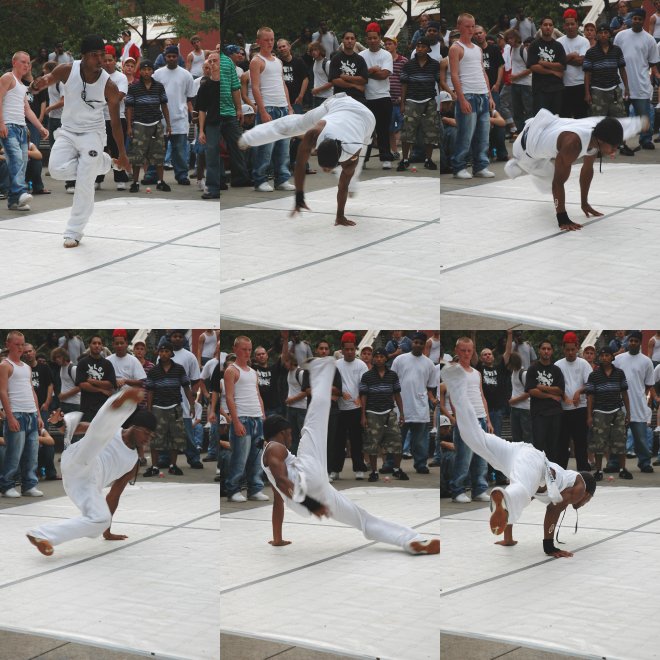 Coming from the spiritually inspiring celebration of recently slain artists Hayashi and Jackson, in the bleak Beck center of Lakewood, I was rejuvinated by the energy of all the very living art being created in this great space, surrounded by great people... I suspect Masumi and John probably slipped away from the Beck to enjoy this good karma, as well.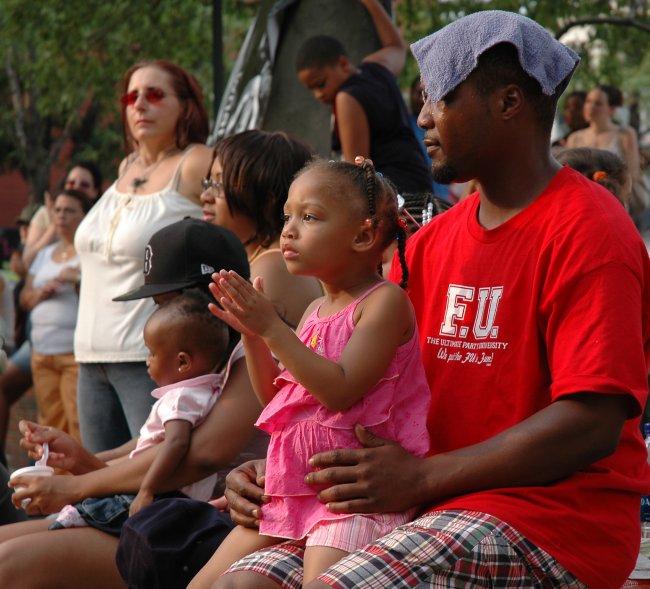 I've long felt the world needs exposure to the arts of our Cleveland urban core and this annual event affirms the potential, but confirms that our community arts leadership haven't a clue how to champion urban arts. This fifth annual event, called "City Xpressionz [2]" (who decided misspelling words makes something cool?) is the Cleveland arts establishment's attempt at championing urban public art, being sponsored by Cleveland Public Art, MoCA and Scion. As it brings together a very cool scene, it can't help but be fantastic. But in five years it has never materialized for the arts community or urban artists into anything more than an inspiring annual gathering. Still, great art is delivered by a diverse group of respectful and talented artists, and the work they produce - aerosol art panels, and MC and Dance performances - shows we have talent gushing through the veins of Cleveland streets.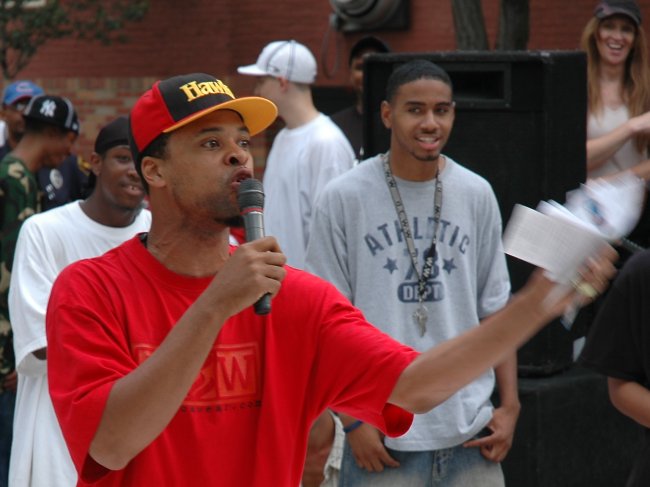 I've written enough on this subject that I'll just point you to more related thoughts [3], where you'll find links to more great urban art. Today, I'll just share more of the fun you either saw or missed at W. 25th and Lorain, with thanks to these very real artists of Cleveland.