There's an interesting, very colorful new installation of public art right at the W. 28th on-and-off ramps for Highway 2, by Detroit Avenue. While you can get a fair glimpse of the overall work from the road, that does not do it justice at all, as the greatest importance is in the details. For this work, Cleveland Institute of Art graduate Emily Acita collaborated with the Children of Lakeview Terrace Community Center, which is located right down the road from the mural location, explaining the unusual site selection, being where these children and their families pass-by daily on the way to work, school and play.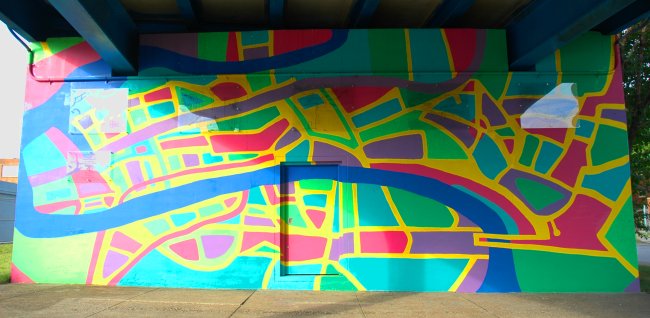 What is lovely about the murals are they feature drawings of this neighborhood by the Children of Lakeview Terrace, printed on small Plexiglas panels that are affixed over the massive painted designs of the murals, which appear to be two colorful maps of the area (I base that assumption on the crooked river design). While impossible to appreciate from a distance, if you get close to the murals you see the charming children's representations of what they like in their Ohio City neighborhood, from their apartment building to Dave's market. Most popular themes seem to be home, nature, playgrounds and going to the store... see all 10 images up close and personal below, in order from left to right (5 images per mural).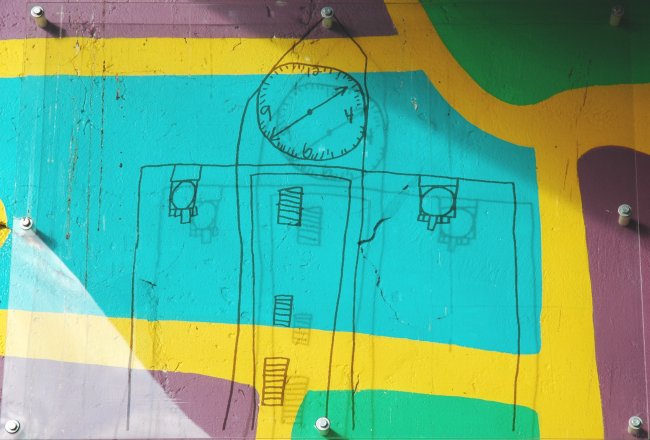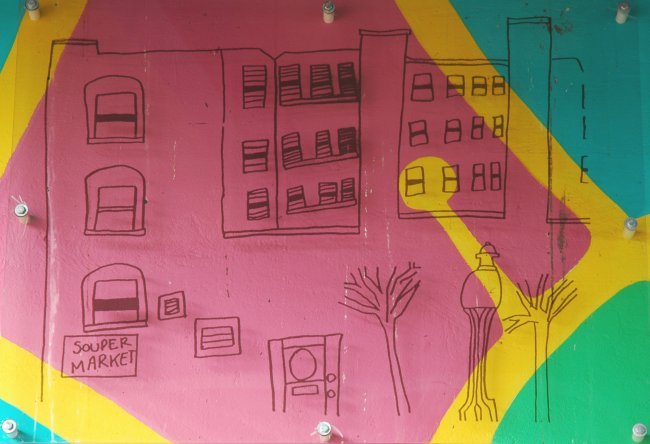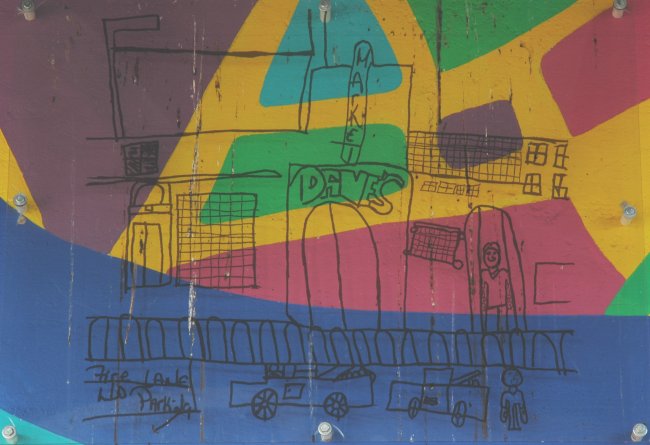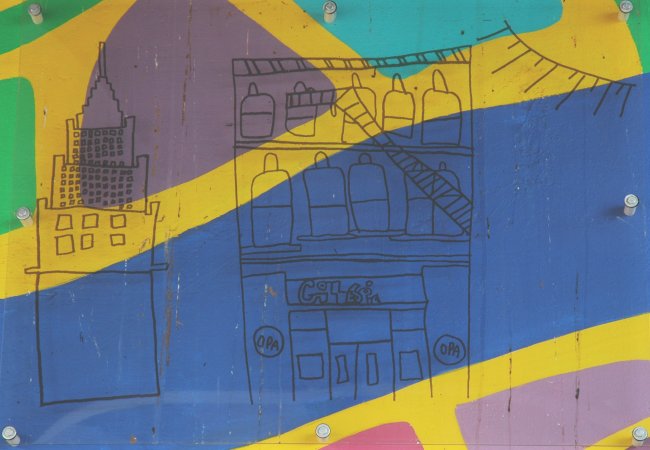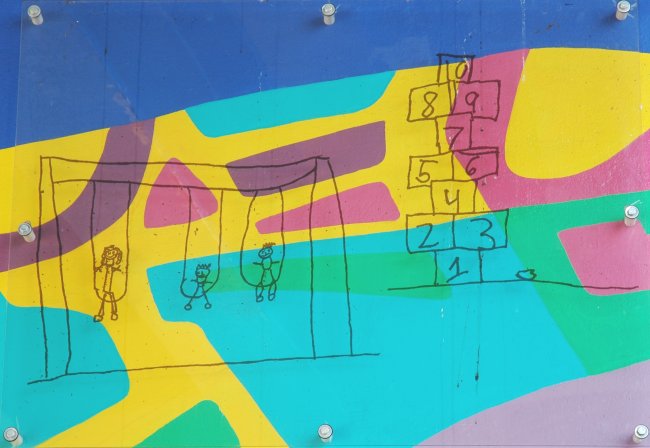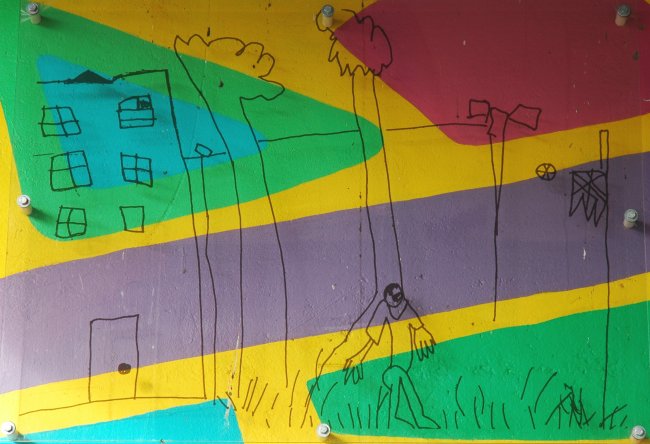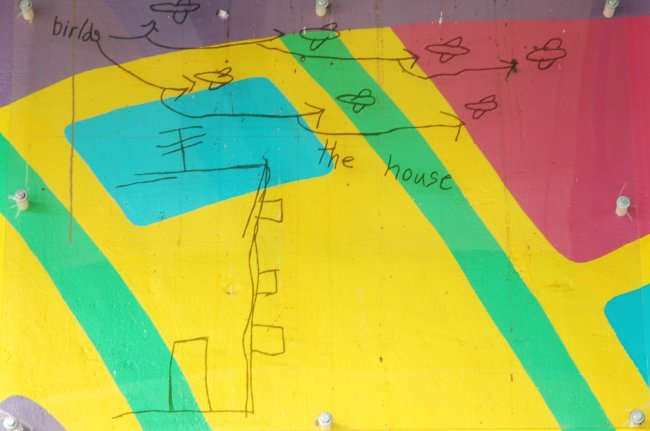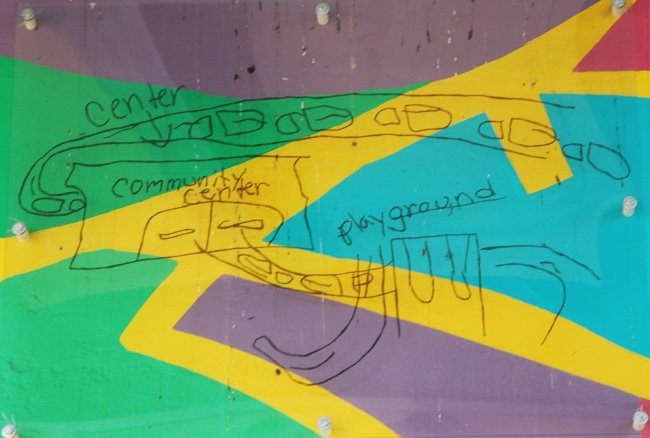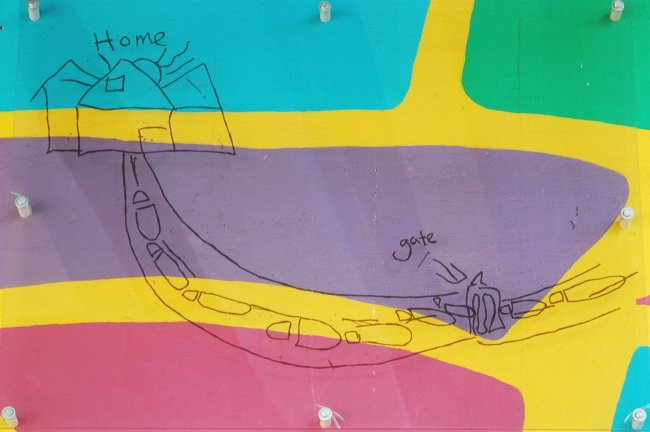 .The collaboration was made possible through the support of the Neighborhood Connections program of The Cleveland Foundation, and the overall mural project was supported by Cleveland Public Art. Go take a look for yourself, but make sure you park and get up close and personal... this is a charming project I'm sure gives the kids of Terrace Community Center cause for great pride and satisfaction... share in their pleasures.