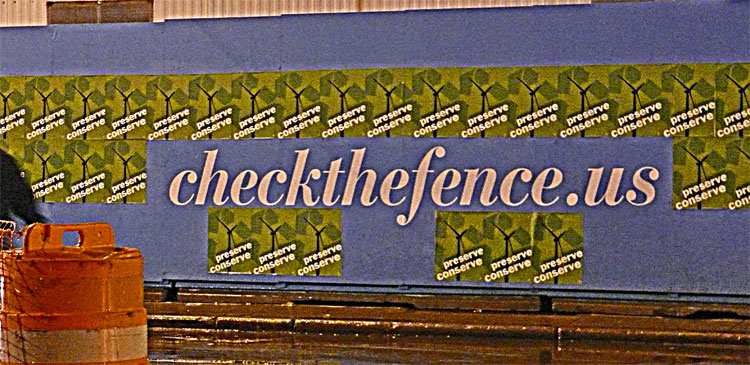 There's a little mystery on the plywood construction wall around the Marcel Breuer designed Ameritrust Tower in Cleveland, Ohio.
Adam Harvey, on his web site [1] describes its origin.
These European style placards show up on the fence, but this isn't graffiti, because you can see that someone pulled a chalk line to get the posters plastered on straight. These are wanna-be posters disguised as community activism.
What you can read is "preserve conserve" on the fence around the 29 story building that the County has voted to demolish.
Hypocrisy?
Nuts?
Good German propaganda?
The County has stooped to using our own tax money to lie to us about what is happening. And, in their wisdom, they have reverted to European poster style - with the inadvertent inclusion of a bizarre web address: checkthefence.us. [2]
NEO County Commissioners get stranger and stranger. No wonder the FBI is curious.
Mr. Harvey, thanks for having the guts to tell it like it is...I really respect you for your strength. You make a difference in NEO.