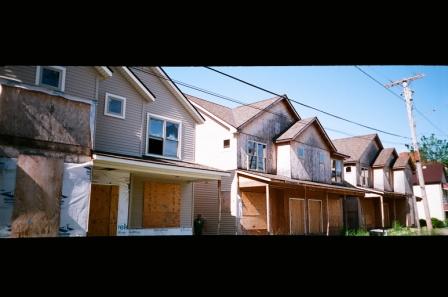 While the Plain Dealer and Rokakis want you to look the other way [1]--land deals benefitting the "right" people continue in broad daylight [2]--everyday. While the "wrong" people get the Kafka treatment. [3]
June 2008--Their idea of investment. Last time, I rode my bike by this site on Stanford Ave, adjacent to Deaconess, it smelled of gas fumes. Actually, you can ride your bike throughout Cleveland and catch two kinds of gas smells--natural gas, because the pipes throughout the city are corroding--and, methane gas, from the sanitary sewer lines.
Entity Number
987938
Business Name
ABERDEEN INVESTMENTS, INC.
Filing Type
CORPORATION FOR PROFIT
Status
Cancelled
Original Filing Date
08/13/1997
Expiry Date

| | | |
| --- | --- | --- |
| Location: CLEVELAND | County: CUYAHOGA | State: OHIO |
Incorporator Information
JAMES T CALDWELL SR
Share Information
Type Par Value Total
NO PAR COMMON
0.00
500
Filings
Filing Type Date of Filing Document Number/Image
DOMESTIC ARTICLES/FOR PROFIT
08/13/1997
5969_0464
MISCELLANEOUS FILING
02/04/1998
6200_1351
FICTITIOUS NAME/ORIGINAL FILING
12/06/1999
200001800141
FICTITIOUS NAME RENEWAL
08/30/2004
200424603162
DOMESTIC AGENT SUBSEQUENT APPOINTMENT
06/13/2005
200516402188
DOMESTIC/AMENDMENT TO ARTICLES
06/13/2005
200516501948
CANCELLED BY TAX DEPT W/NOTIFICATION
07/26/2007
200720710492
!!!!!!!!!!!!!!!!!!!!!!!!!!!!!!!!!!!!!!!!!!!!!!!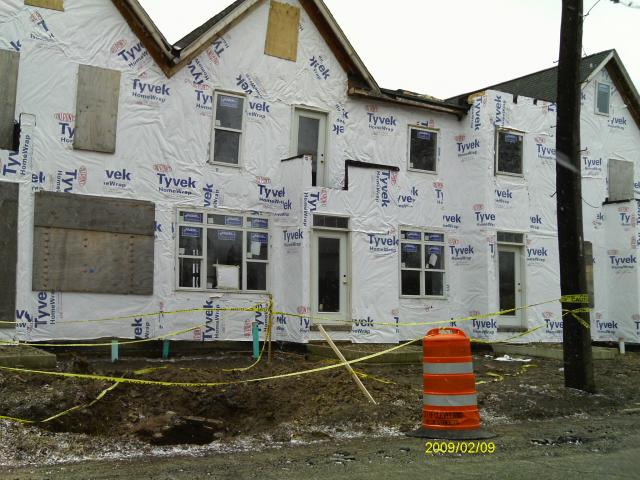 See also:
http://realneo.us/content/cardboard-homes-salecheap [10]
Land Development in the City of Cleveland.
Unfinished Cardboard homes that have caused blight in the area for years.
City of Cleveland officials doubt that they can recover the $688,000 loan that was awarded to Ameri-Con Homes when the company promised to build 150 townhouses and condominiums on West 53rd Street, near Interstate 90.
Ameri-Con abandoned its plans in 2007 after building six homes and selling three.
The land was sold at auction in 2008 and was bought by Marc Strauss and Doug Perkowski.
Two years later, the property remains in limbo. The unfinished cardboard homes are an eyesore.
Ameri-Con's pullout left lenders including Huntington, Village Capital Corp. and the city of Cleveland empty-handed. Huntington put roughly $2.75 million into a construction loan for Ashbury Towers, while the city lent developers nearly $688,000 to build affordable housing.
Taxpayers lost $688,000.