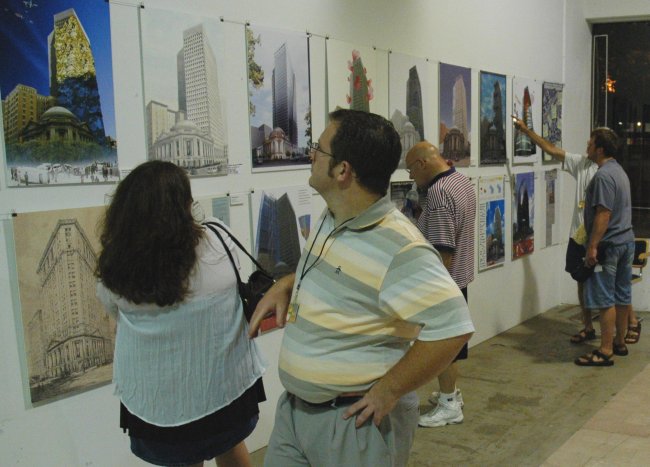 Though you might not get down to see the show in its current installation in the windows of the Cleveland Chapter of the AIA, you will have a chance to see it reprised when you attend Bauhaus in America/ a film by Judith Pearlman [1]at Cleveland Cinematheque on November 17.
Jeff Buster captured the images from the show here [2].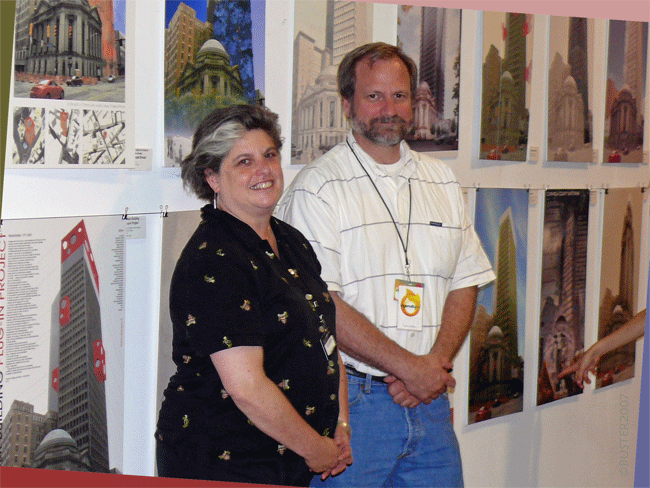 We'll have a chance, too, to reprise the kudos to David Ellison [3] and Sally Levine [4] for their hard work and grassroots efforts that reached around the world via virtual activism to bring us this wonderful out pouring of creativity for our modernist landmark.
Cleveland Institute of Arts
11141 East Boulevard
Cleveland
,
OH
United States
Links:
[1] http://realneo.us/events/bauhaus-in-america/a-film-by-judith-pearlman-nov-2007
[2] http://realneo.us/blog/jeff-buster/breuer-tower-reuse-concepts-from-around-the-world
[3] http://www.dhellison.com/
[4] http://levinea-d.com/index.html
[5] http://maps.google.com?q=11141+East+Boulevard%2C+Cleveland%2C+OH%2C+%2C+us
[6] http://realneo.us/blog/susan-miller/breuer-building-on-world-monuments-watch-list
[7] http://realneo.us/content/saving-breuers-ameritrust-tower
[8] http://realneo.us/blog/jeff-buster/breuer-gets