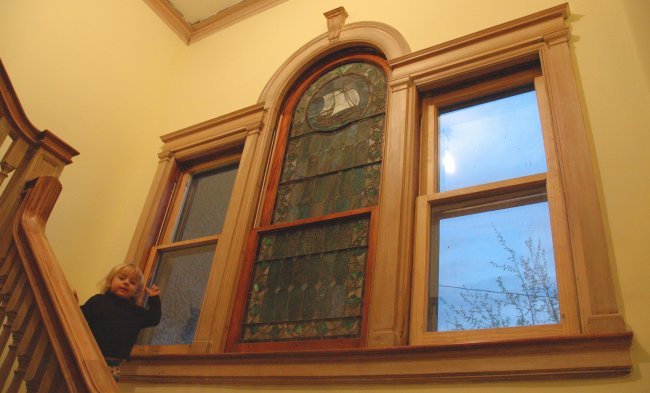 What is a "Green Roof" and what does it look like?
At the house on Roxbury, the green roof is where the raccoons still live.
From Wikipedia, "A green roof is a roof of a building that is partially or completely covered with vegetation and soil, or a growing medium, planted over a waterproofing membrane." So far, we have a roof with an expanded, reinforced surface, beautiful access, and a waterproofing membrane. Soon, it will be covered with a growing medium and vegetation. The objective it primarily to use that to insulate the inside, from the outside, but we also like the idea of having another greenspace and place to grow things and play, in the city.
We've never built a green roof before, so this is an exploration. We welcome advice and will share our experiences as we grow knowledge, and whatever will survive up here. Please let us know if you are aware of any other small, residential green roofs in the area we may look to as models for designing this one, bringing 200 more square feet of vegetation and 200 less square feet of run-off atop the Independent Green Republic of East Cleveland.