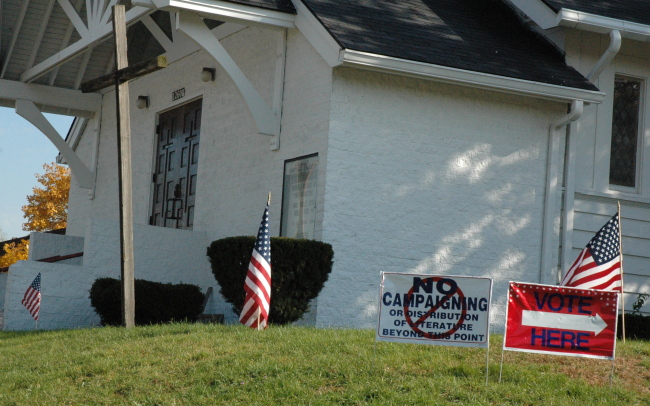 There are many important offices and issues coming up in elections this year - new leadership and $ billions in taxdollars at stake - the next election is in May, for which early voting begins March 30... the deadline to register to vote is April 5th. It is safe to say that the "leaders" of today do not want lots of new people looking over their shoulders, so there is no urgency here to register people to vote... even as our voter turnout in this region... especially at the urban core... is dismal. It is up to citizens to change all this, by getting each other to register to vote and to vote. We have 11 days to make our next difference, through this next cycle of the election process... and each cycle matters!

Here is a reminder with helpful links from one of the upcoming Issues committees... I haven't decided how I feel about their issue, but I feel strongly about encouraging people to register and vote!
Have You Registered a Voter Today? Voter registration ends on April 5, just 11 days away. It is likely you work with someone who is not registered to vote or who may have moved and is not registered to vote in his or her new residence. Please download a voter registration form [1] and help us make sure we have as many supporters registered to vote as possible! Also, don't forget early voting starts March 30. Apply for your absentee ballot [2] today. Click here [3]to find your local county Board of Elections.
Have you observed any real get-out-the-vote efforts building up to the May election?
GET OUT THE VOTE
EVERY STREET CUYAHOGA COUNTY
EVERY CITY
,
OH
United States
Links:
[1] http://click.icptrack.com/icp/relay.php?r=383340&msgid=65497&act=V2RK&c=653801&destination=http%3A%2F%2Fwww.sos.state.oh.us%2Fsos%2Fupload%2Fpublications%2Felection%2FVRform.pdf
[2] http://click.icptrack.com/icp/relay.php?r=383340&msgid=65497&act=V2RK&c=653801&destination=http%3A%2F%2Fwww.sos.state.oh.us%2Fsos%2Fupload%2Felections%2Fforms%2F11-A.pdf
[3] http://click.icptrack.com/icp/relay.php?r=383340&msgid=65497&act=V2RK&c=653801&destination=http%3A%2F%2Fwww.sos.state.oh.us%2FSOS%2Felections%2FboeDirectory.aspx
[4] http://maps.google.com?q=EVERY+STREET%2C+EVERY+CITY%2C+OH%2C+%2C+us